A deadly accident near the Bahanaga Baazar station in Balasore district, Odisha, shook the nation when three trains — the Coromandel Express, Bengaluru-Howrah Superfast Express, and a goods train — collided on Friday evening.
The two passenger trains were carrying more than 2,200 passengers on board. Reportedly, at least 275 have been confirmed dead, while 1,175 injured. 
The devastating crash happened after Coromandel Express rammed into the stationary goods train. The impact from the collision was so strong that several passenger train coaches veered off to the adjacent track. Coming from the opposite direction, the Bengaluru-Howrah Superfast Express then collided with the derailed bogeys setting off a massive rescue and evacuation program.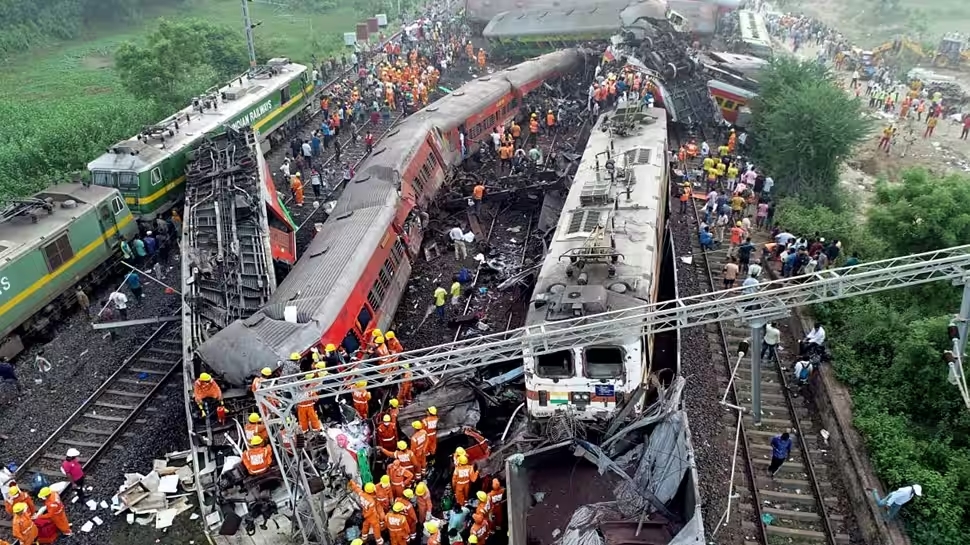 While authorities have promised stringent action against the culprits, the devastating incident has raised many safety concerns around the fourth-largest rail network in the world. A video of journalist Tamal Saha's on-ground reporting raising questions, seeking clarity, and accountability is doing the rounds on social media. He described the magnitude of the incident and highlighted why asking questions was important.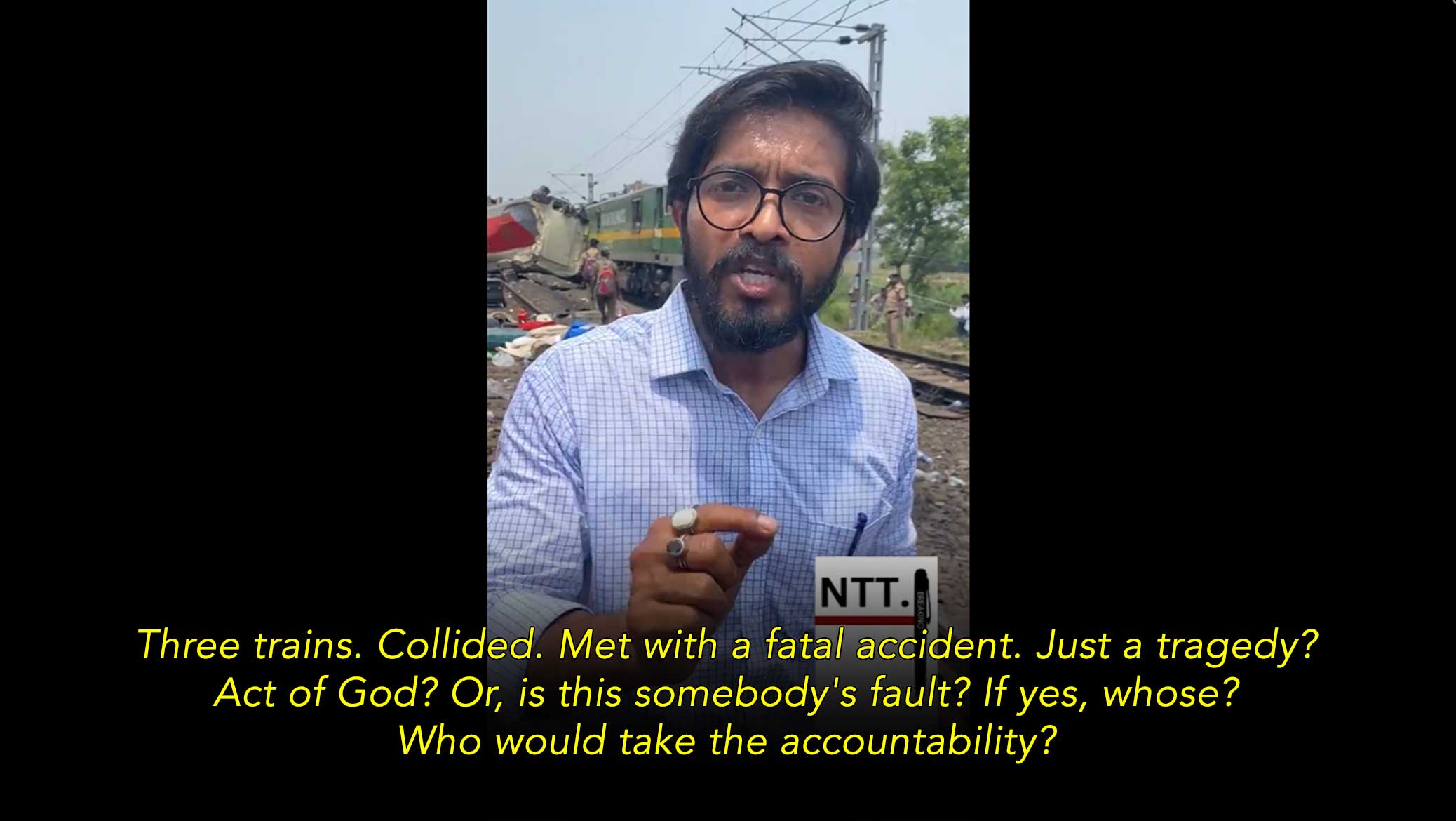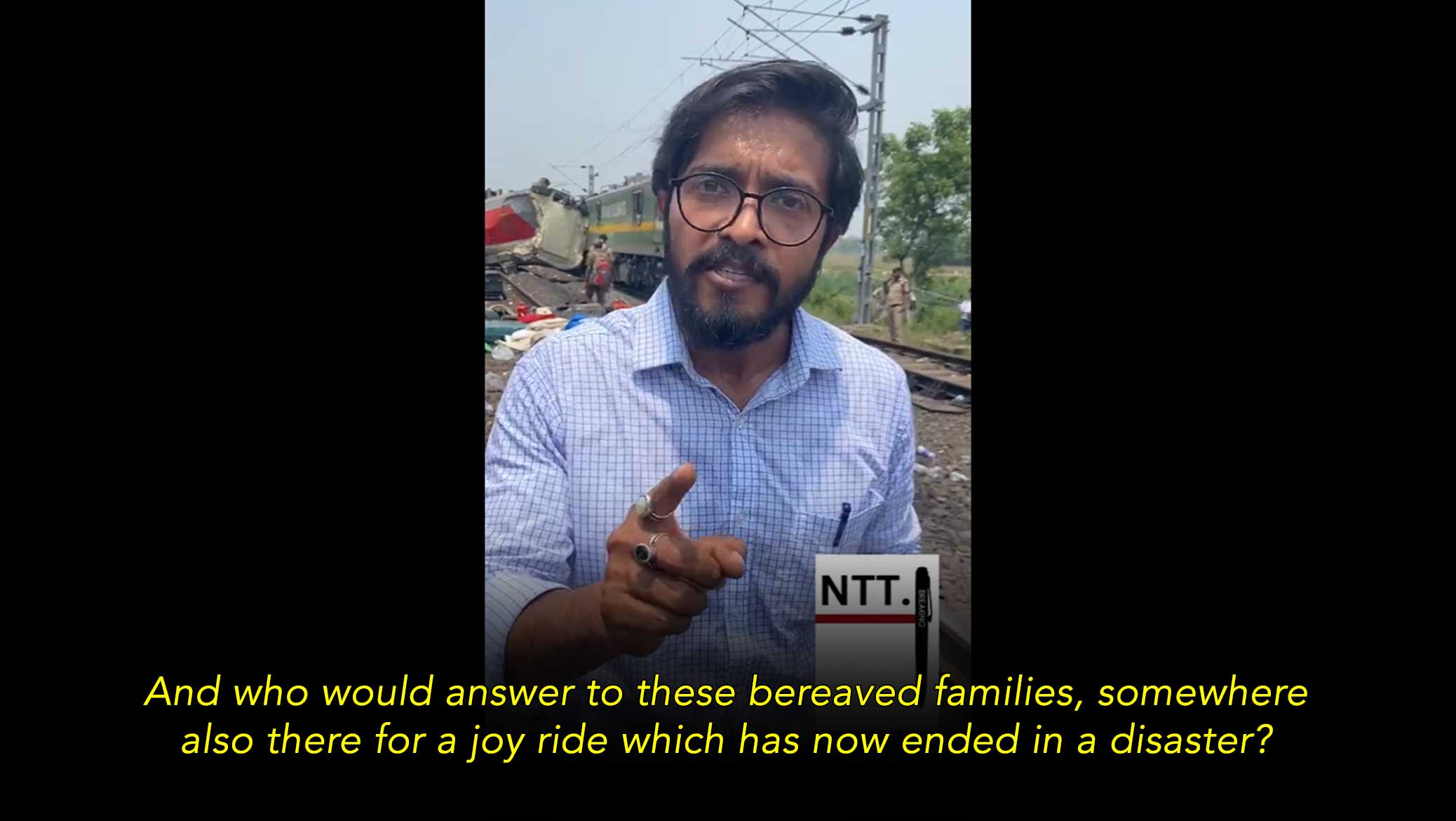 You can watch Tamal Saha's entire clip here.
Honesty-filled facts-driven journalism is what we need today. Saha's coverage of the Odisha Train Accident depicted the ground reality without sensationalising the tragedy. He exuded immense sensitivity, raised thought-provoking questions, and demanded accountability for the grieving families who deserve answers.
In another video, Saha interacted with relatives of individuals who lost their life. They shared how they were told to 'wait' for a vehicle to take the body home because of VIP movement.
He hasn't used any mainstream news agency-esque 'reporting' tools but has asked important questions, demonstrating what real journalism looks like – something that is the need of the hour.