The juvenile convict of the 2012 Nirbhaya gang rape of a woman moved closer to being freed on December 20 after the Delhi High Court said it could not extend his three-year sentence.
Wednesday marked the third anniversary of the brutal Delhi gang rape that had once sparked debate about the safety of women in the nation. But the debate on Friday centered around the release of the juvenile detained in the case, with reports indicating that he could leave the rehabilitation home on December 20.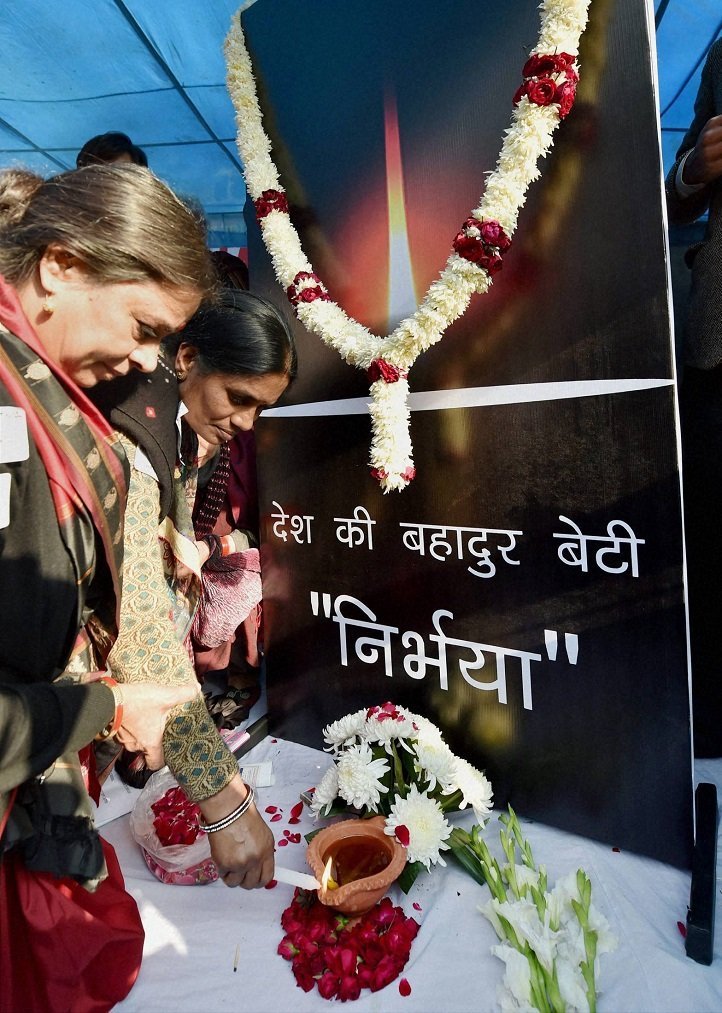 Nirbhaya's mother paying tribute to her daughter at Jantar Mantar | Source: PTI
According to an India Today report , the Women and Child Development ministry of the Delhi government plans to give the juvenile a one-time financial grant of Rs 10,000 and a sewing machine. The assumption being that the juvenile will be able to start a career as a tailor.
The victim's parents, who have previously called the juvenile a threat to the society , and have opposed the decision to allow him to walk free have also opposed this proposal by the Delhi government.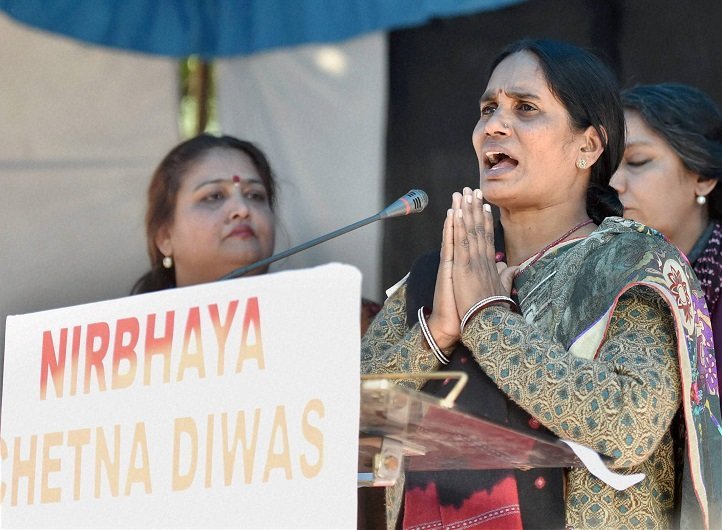 Nirbhaya's mother addresses a program observed at Jantar Mantar | Source: PTI
The India Today report had mentioned that the Centre had asked Delhi High Court to maximise the home stay of the convict.
The court was hearing a petition by a Bharatiya Janata Party (BJP) lawmaker Subramanian Swamy demanding a longer sentence for the youth, who was 17 at the time of the crime, after he had received the maximum punishment of three years from the Juvenile Justice Board. The Delhi High Court judges said they could not halt the man's release because his sentence complied with existing law.
"We don't want to interfere in the Juvenile Justice Board," the two judges said as reported by Reuters.
( With inputs from Reuters)