Ka-ching is the sound a cash register makes when you slide it open. So when tainted Pakistan pacer Mohammad Amir was bowling against New Zealand in a T20 match in Wellington, the stadium announcer decided to play the sound – an ingenious tease that backfired.
New Zealand Cricket slammed announcer Mark McLeod, and NZC CEO David White called the taunt 'inappropriate and disrespectful'. An official apology has also been made to the Pakistan cricket team.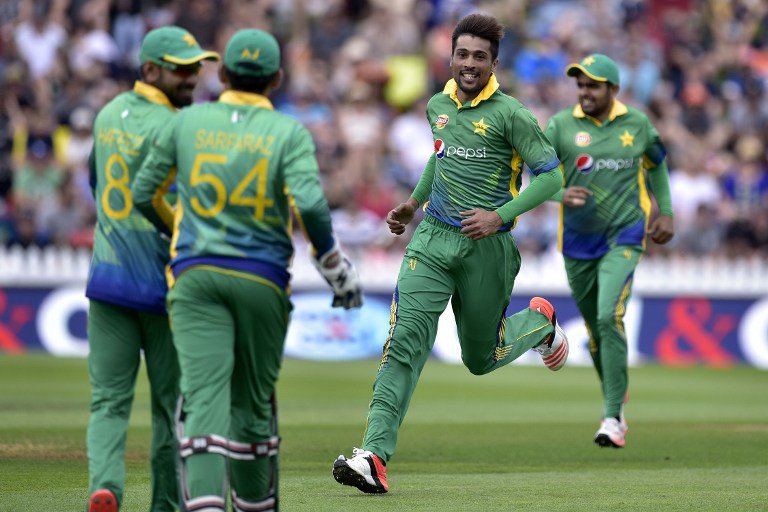 Amir is making a comeback after serving a five-year ban for spot-fixing and this is his first international tour since 2010.
Earlier, in an ODI on the same tour, a fan had flashed money and jewellery at the Pakistan players – leading to his ejection from the stadium.
While fans have a degree of freedom in taunting opposition (this is what makes sport so exciting), the actions of the announcer simply cannot be justified.
Opinion is split – not just among cricket fans but even within the Pakistan team – as to whether Amir should be allowed to play international cricket again. But according to the law, he has served his punishment and should be given every opportunity to blend back into cricket. One may not trust Amir after what he did in England, but if nothing, cricket can offer him the chance to rebuild that trust.
This is not an argument about whether a juvenile convict should be given a chance to return to society, this is sport – where the romance of a comeback story is unparalleled.
Football is full of such incidents, where players have returned from lengthy bans. Diego Maradona is the most famous case. The Argentine maestro received two 15-month sentences after testing positive for banned substances but still goes down as one of the all-time greats. Now it wouldn't be very intelligent for a stadium announcer to have made a snorting sound (Maradona tested positive for cocaine in 1991) when the No 10 returned to the pitch, right? 
NZC CEO White was also quoted by ESPNCricinfo as saying that the announcer's action 'has the effect of trivialising one of the biggest issues facing cricket at the moment.'
Not just that, but the ka-ching sound also worked against the very ethos of allowing a sportsman to forget the past and get back to his best.
(Feature image source: AFP)