In a series of incidents when Aadhaar has been the reason for denial of basic rights, one more shocking case from Haryana has come to light.
A 55-year-old woman was allegedly denied treatment by a hospital in Haryana after she and her son could not furnish her Aadhaar card. The son claims, according to an ANI report that the hospital refused to treat her without an Aadhaar card.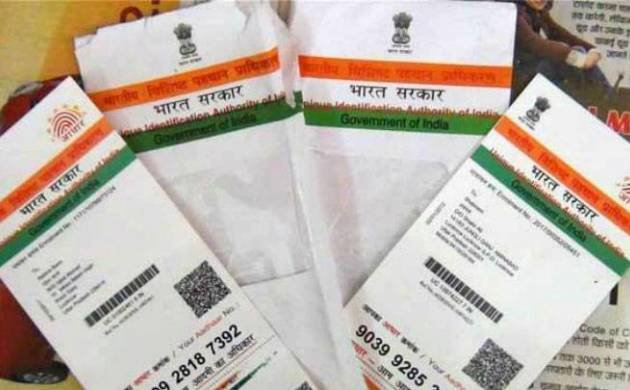 According to reports, the woman was identified as Shakuntala Devi, wife of Havaldar Laxman Dass who was posted with the 8th Jat Regiment in Muskoh valley near Kargil. He died of bullet injuries during a gun battle with intruders on June 9, 1999.
The woman who was in a serious condition was rushed to an ECHS hospital for treatment. Later she was referred to the Tulip Hospital.
Wife of a Kargil martyr dies at a hospital in Haryana's Sonipat, claims son; says "I brought my mother in a serious condition to the hospital. They asked me to get the Aadhaar card, but I didn't have it then so I showed them a copy in my phone" pic.twitter.com/Vm1ZmgzGZN

— ANI (@ANI) December 29, 2017
Shankuntala Devi's son, Pavan Kumar Balyan, told TOI that the hospital authorities denied the treatment in the absence of the original document.
The Tulip Hospital, however, has denied the allegations. Dr. Abhimanyu Kumar from the hospital admitted that they insisted on the Aadhaar card, but refuted the allegations that they denied treatment.
He also said, "Aadhaar is mandatory, not for treatment, but for documentation process."
We never denied them treatment. Please note that he never got the patient to the hospital. We have never stopped any treatment due to Aadhaar card ever. It is mandatory, not for treatment, but for documentation process: Doctor #Sonipat #Haryana pic.twitter.com/MKOtcckZ73

— ANI (@ANI) December 29, 2017
The Haryana CM has ordered an inquiry into the matter. 
I have received information about it. We will conduct an inquiry & punish those found guilty: Haryana CM Manohar Lal Khattar on death of a Kargil martyr's wife in #Sonipat over alleged denial of treatment due to unavailability of Aadhaar Card pic.twitter.com/HPnCvk6eIk

— ANI (@ANI) December 30, 2017