Punjab Police head constable Satpal Singh manages traffic at a road intersection in Punjab's Bhawanigarh. It's only when you look closer at his uniform, that you figure that he has had to do something with the Indian Army in the past. 
Satpal sports 4 rows of medal ribands, including a half blue-half orange one. This one is Vir Chakra – the third most prestigious gallantry award in the country.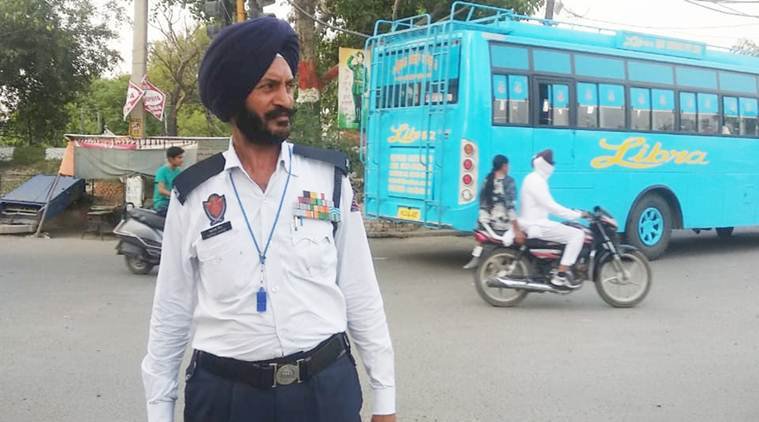 Deployed on Tiger Hill, Satpal fought and killed Pakistan's Captain Karnal Sher Khan, who was posthumously awarded the highest gallantry award by his country.
After completing his years with the Army, Satpal was discharged in 2009, but he thinks, the government let him down. Talking to The Indian Express, he said:
May be I made a wrong decision (by joining Punjab Police). I did not get any weightage for my Vir Chakra. I joined under the ex-servicemen quota. I am a Head Constable now. Sportspersons winning medals are also given higher rank. I killed a man who was awarded Pakistan's highest gallantry award.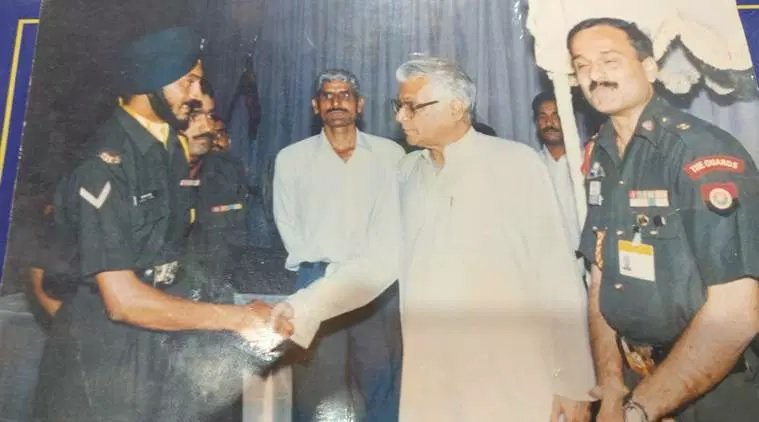 For the kind of bravery Satpal showed on the border, disappointment is understandable. 
Reminiscing about that time from 20 years ago, Satpal says:
We had reached our position by the evening of July 5, 1999. It was bitterly cold and all we had with us were the clothes we were wearing. Either we could carry extra woolens or extra arms and ammunition. The choice was obvious.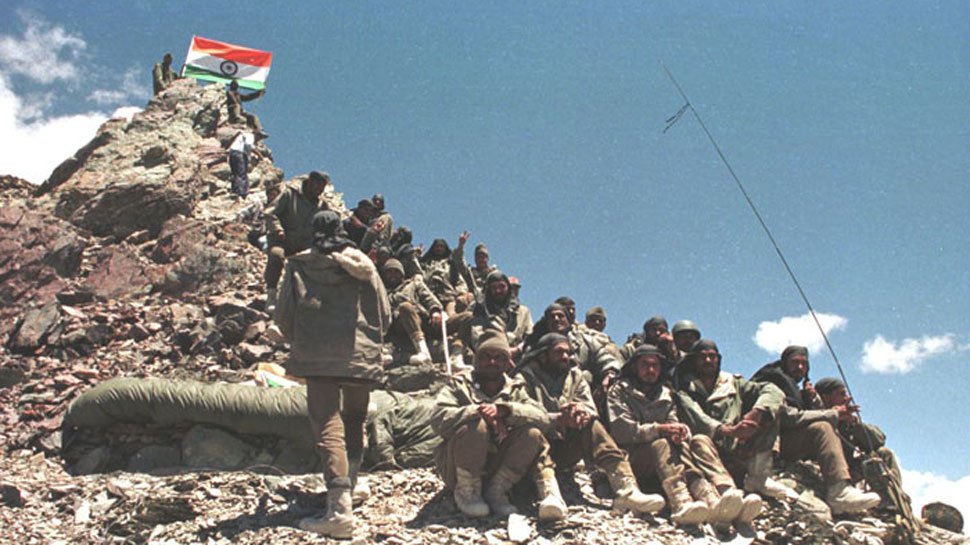 However, the Indian side of the army personnel deployed in the zone, was struggling as many soldiers ended up being injured. 
This was when Subedar Nirmal Singh retained command, who unfortunately lost his life in the battle. Satpal shares his words right before passing away.
Before he was killed with a direct hit to the head, Subedar Saab told us to shout our jaikara Bole So Nihal Sat Sri Akal', rush the enemy and the officer leading them.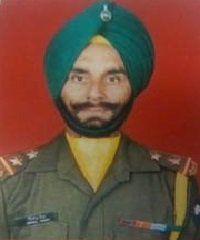 He further explained how he managed to kill Karnal Sher Khan in a closely-fought encounter.
I took four bullets as I fired my LMG (light machine gun). There was hand-to-hand combat. I pounced on this tall, well-built man dressed in a tracksuit. He was leading the Pakistani troops. There was chaos all around, both sides hurling abuses at each other as they fought. I managed to kill him. We could see him (Sher Khan) leading his troops, using the fire-and-cover method to attack us again and again. He fought well.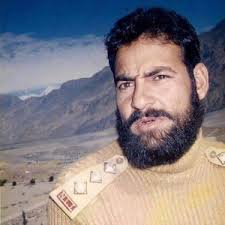 For his brave efforts, Satpal's name was recommended for Param Vir Chakra. He was given Vir Chakra, ultimately. 
After doing so much for the country, Satpal thinks he should have been treated better. His son is unemployed and that makes things tough for the family. However, he is thankful that God kept him alive. 
H/T: The Indian Express