Bowing to public pressure, a bill to legalise traditional buffalo race "Kambala" and bullock cart races in Karnataka was passed by the state Assembly on Monday with all parties backing the move.
The Prevention of Cruelty to Animals Act, 1960, was amended in its application to Karnataka by the bill which was tabled after the clamour for Kambala grew, spurred by the success of pro-jallikattu (taming of bull) stir in Tamil Nadu.
Piloting the Bill, Animal Husbandry Minister A Manju said Kambala was a traditional folk sport and involved no cruelty to animals and it was a "popular will" that it be allowed. A committee headed by Law Minister T B Jayachandra had recommended that Kambala, as also bullock cart race, be permitted as no betting or cruelty to animals was involved and it related to agriculture and farmers' beliefs, Manju said.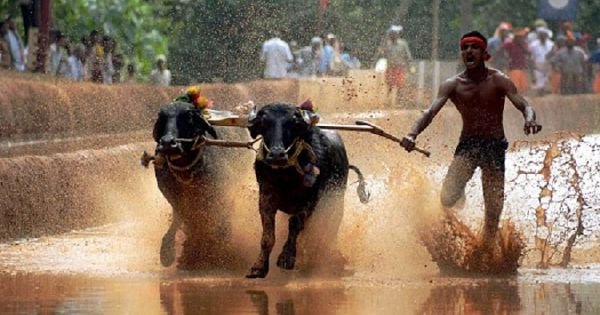 The government did not want to take the ordinance route and preferred legislation to legalise them. Heeding to his appeal, the bill was supported by all parties and passed. Kambala Committees and various Kannada outfits had recently held protests against the ban and demanded it be allowed.
The bill noted the significant role played by traditional sports events "Kambala" and "Bulls race or Bullock cart race" in preserving and promoting traditions and culture among the people in the state. It also took note of their vital role in ensuring survival and continuance of native breeds of cattle in deciding to exempt the conduct of the races from the ambit of Prevention of Cruelty to Animals Act.
The bullock cart races are held in parts of North Karnataka and Shivamogga and Kambala in the coastal districts of Udupi and Dakshina Kannada. To pave the way for the sports, the state Cabinet on January 28 had decided to amend the Prevention of Cruelty to Animals Act, (Central Act 59 of 1960), enacted to prevent the infliction of unnecessary cruelty and suffering on animals.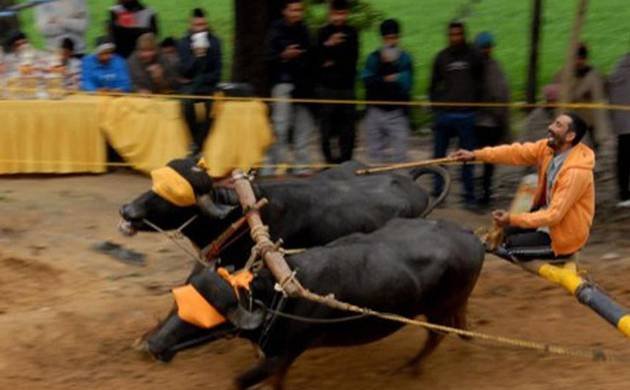 A Karnataka High Court division bench, headed by Chief Justice S K Mukherjee, had in November 2016 stayed holding of Kambala on a petition by the People for Ethical Treatment of Animals (PETA) challenging it in view of orders passed by the Supreme Court on Jallikattu.
On January 30 last, the High Court had said it would await the Supreme Court verdict on jallikattu case. Kambala, held from November to March, involves a pair of buffaloes tied to the plough and anchored by one person. They are made to run in parallel muddy tracks in a competition in which the fastest team wins. It is believed to be held to propitiate the Gods for a good harvest, besides being a recreational sport for farmers.
PETA has opposed Kambala on grounds of cruelty to animals and said the agitators have taken a leaf out of pro-jallikattu protesters' book and begun to falsely label it as 'foreign' and called for banning the organisation.
After the Assembly passed the bill, PETA said that allowing this "cruelty" to be afflicted on animals is "shameful" and leaves a "black mark" on India. Poorva Joshipura, PETA India CEO, said that during such races, animals are often hit with nail-studded sticks and not treated nicely.
"A total of 65 non-cognisable offence complaints and one FIR were filed at just three events inspected by the government body Animal Welfare Board of India during Kambala events in 2014 and 2015," she said.
(Feature image source: PTI)