Six men have been found guilty in the brutal rape and murder of the 8 year old from Kathua. One out of the 8 accused, has been let off, over lack of evidence.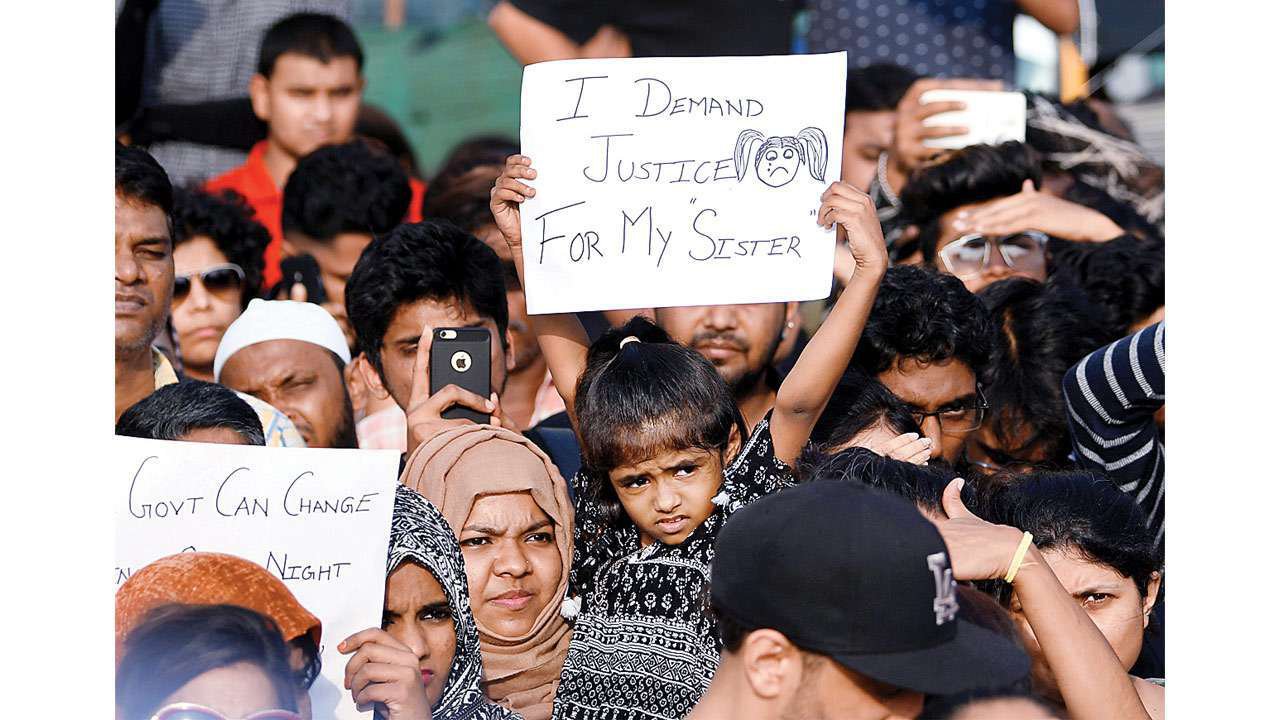 According to reports, the quantum of punishment and sentencing is likely to be announced around 2 pm, Indian Standard Time. 
The guilty may face a minimum sentence of life imprisonment or maximum of death penalty. 
The brutal gangrape that shook the nation, saw massive nationwide protests to demand justice for the little girl. 
The case's trial has been proceeding since June last year in Pathankot as the Supreme Court had ordered this case to be shifted out of Jammu and Kashmir due to biases prevailing in the state against the family of the girl.    
Welcome the judgement. High time we stop playing politics over a heinous crime where an 8 year old child was drugged, raped repeatedly & then bludgeoned to death. Hope loopholes in our judicial system are not exploited & culprits get exemplary punishment https://t.co/jBuRUdGa5h

— Mehbooba Mufti (@MehboobaMufti) June 10, 2019
Amen to that. The guilty deserve the most severe punishment possible under law. And to those politicians who defended the accused, vilified the victim & threatened the legal system no words of condemnation are enough. #KathuaRapeCase https://t.co/gL2FfRL3rJ

— Omar Abdullah (@OmarAbdullah) June 10, 2019
Former government officer Sanji Ram, who is also believed to have been the mastermind, is among those found guilty.
The girl who belonged to a Muslim nomadic tribe, was brutally gang-raped and murdered at a temple in Kathua. The horrific details of the case shook the nation, that took to the streets to demand justice for the minor.