In an attempt to protest against the ongoing food politics over beef, Congress MLA VT Balram from Kerala, an otherwise vegetarian for the last 19 years, decided to consume beef.
Showcasing his protest in a Facebook Live, Balram talked about Kerala Students' Union, the youth wing of Congress in Kerala, and how they are celebrating 60 years of their establishment.
Speaking in Malayalam at the event, Balram said that beef politics in engulfing the nation and in order to raise his voice against the same, he has decided to eat beef after 19 years.
Here's the video:
In a similar case, protesting against the hullabaloo over beef eating, MakeMyTrip co-founder Keyur Joshi (his Twitter handle is unverified) tweeted, "If Hinduism takes away right to choice of food, I rather not be a Hindu. @narendramodi @BJP4India can't decide what people eat."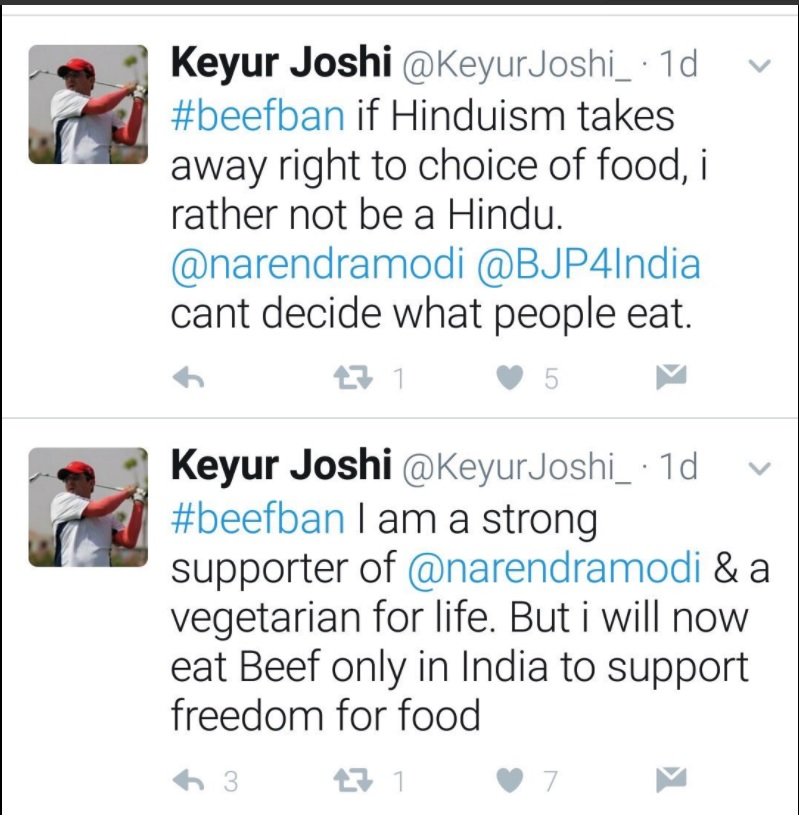 He added that while he is a strong supporter of Narendra Modi, he "will eat beef only in India to support the freedom of food."
Soon after is comments, Twitter lashed out at him and it wasn't long enough that Joshi posted apologetic messages for the same.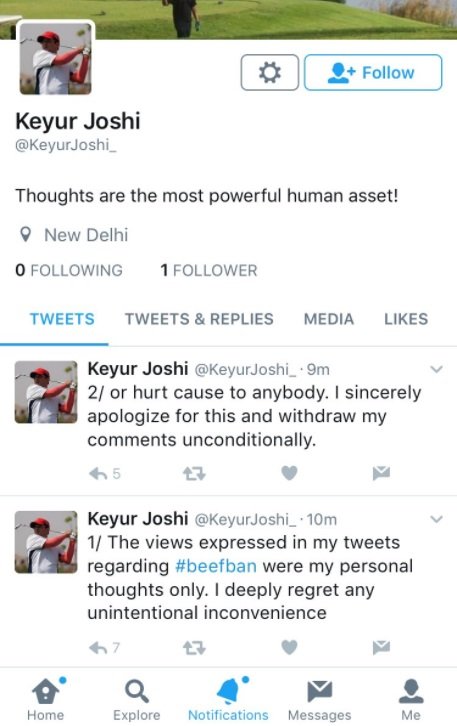 Meanwhile, #Boycott MakeMyTrip started trending on Twitter. 
(Feature image source: Reuters)