There have been numerous incidents in the country when journalists have risked lives and even died for the truth. And then there have been times when journalists tainted the profession, by violating the bond of trust between the people and the media. A freelance journalist in Madhya Pradesh, it turns out, took it to a new low by getting a child to claim that he was kicked by a minister.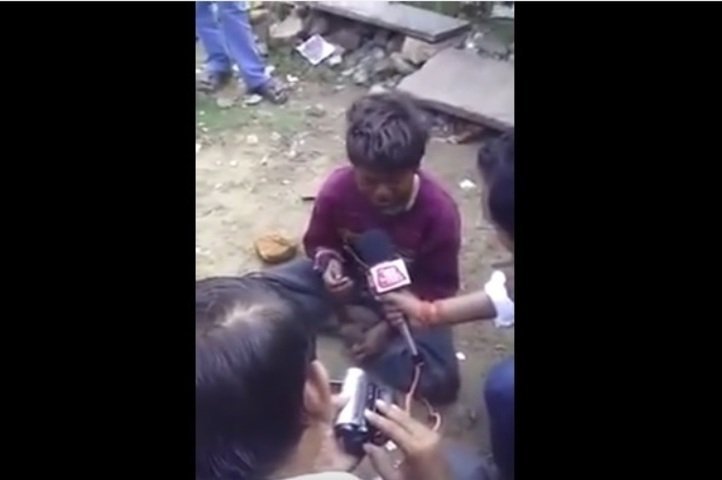 A clip featured that did the rounds featured a freelance journalist with Aaj Tak in Madhya Pradesh interviewing a child, who made headlines after claiming Madhya Pradesh minister Kusum Mehdele had kicked him .
In the clip the journalist seems to be training the child on what to say on camera and offering him money for the whole act. It has been claimed that the stringer Ravinder Vyas planted the child at the spot.
Aaj Tak issued a statement clarifying that the person was a stringer working for the channel and not an employee. The organisation has terminated his contract and said that any such activity by an employee or non-employee associate will meet with similar action.
Although Aaj Tak has taken a welcome stand in the matter, the incident unfortunately does dent the reputation of journalists.