The Madhya Pradesh Cricket Association (MPCA) has dropped all-rounder Rameez Khan from the Ranji trophy squad after he was arrested for allegedly killing a black buck in Sagar district in January.
The MPCA has selected its 16-member team for Ranji Trophy quarter final match to be played against West Bengal in Mumbai.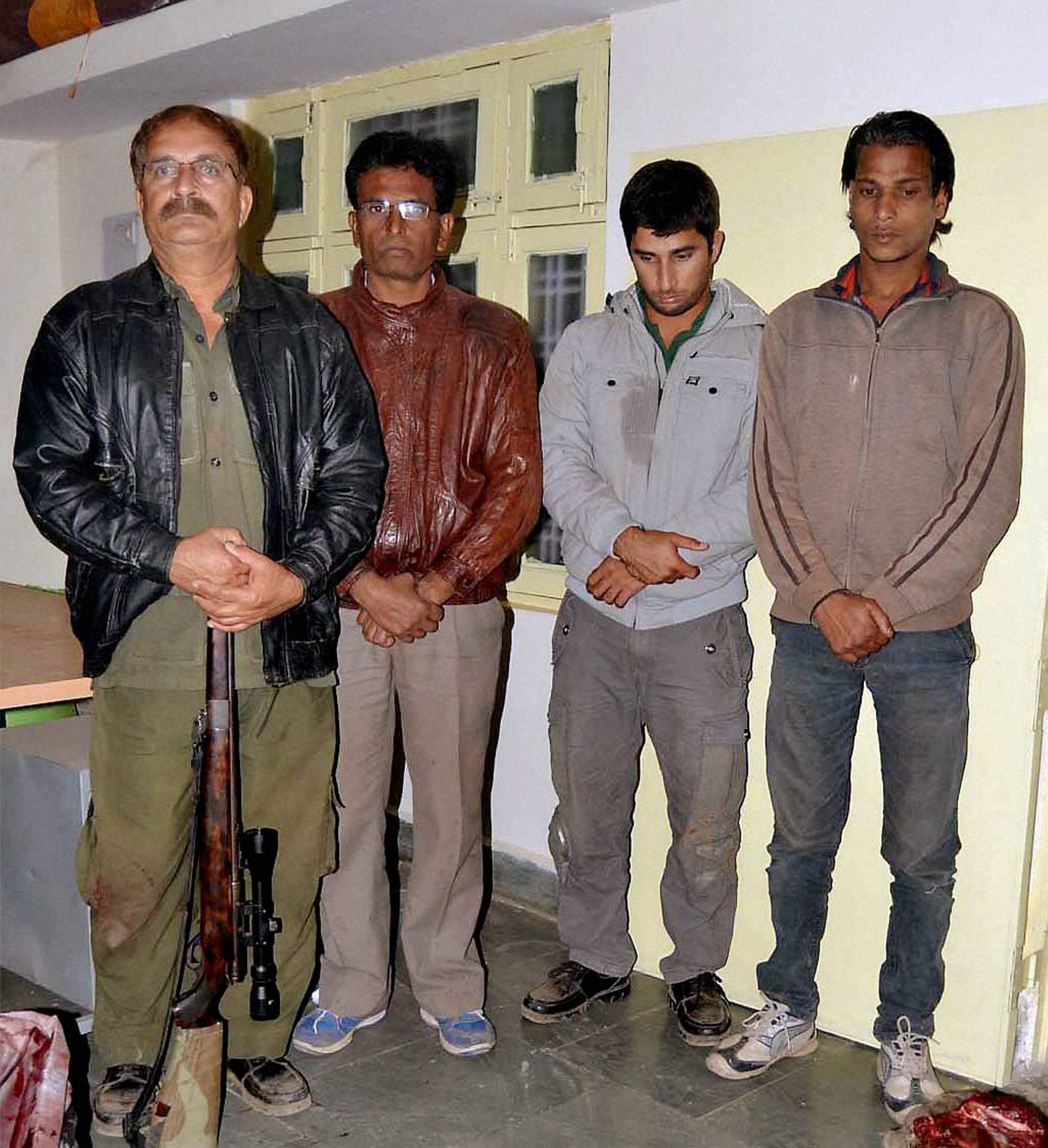 "We have not selected Rameez for the Ranji squad as he is not available because he is jail in connection with the alleged killing of a black buck," MPCA Secretary Milind Kanmadikar told PTI.
Rameez, his father Mehmood Khan and their two other associates were arrested under Wild Life Protection Act on January 10 in Sagar district for allegedly killing a black buck.
The remains of the animal, a rifle, few live cartridges and a knife were found from their possession.
Mehmood Khan too is a former first class cricketer and is at present also a member of the MPCA's under-23 selection committee.
Sagar's Divisional Forest Officer (DFO), Dr Shivprasad Tiwari informed that all four of them are in jail under judicial custody in the black buck killing case and their bail pleas were rejected by the court.
The DFO said that he has also written a letter to MPCA in this regard but it has not yet taken any action against the father-son duo.
When asked on the issue, Kanmadikar said that MPCA is consulting its lawyers on the matter and will act as per the cricket body's rules.
Prior to his arrest, Rameez was a key player of the Ranji Squad and had stepped into first class cricket in 2011.
The left-hand batsman has so far played 26 first class matches and score 1,169 runs and took eight wickets in his career.