While slamming the 'Award Wapsi' campaign and protesting writers for their silence during the 1984 massacre of Sikhs during Congress rule, BJP MP and Bollywood actor Kirron Kher on Tuesday questioned whether it was tolerance that her husband was removed overnight from the post of Censor Board chief when UPA government came into power.
Referring to Congress, the 60-year-old Member of Parliament from Chandigarh, also said that India had been tolerating misrule and corruption for 65 years under the regime of the grand old party.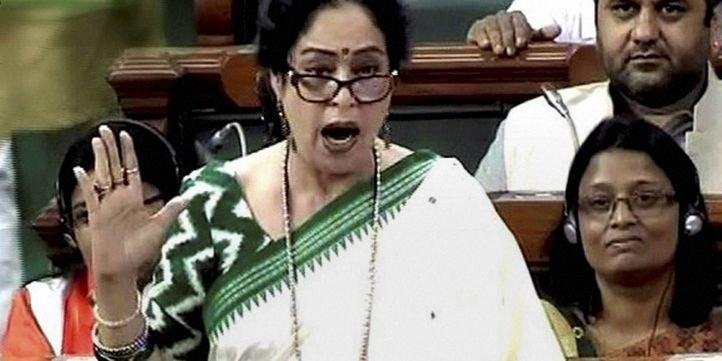 Kirron Kher while speaking in Lok Sabha on Tuesday | Source: YouTube Video Screenshot
"My husband was the Censor Board chief when Atal Bihari Vajpayee's Government was in power. He was removed overnight when the UPA Government came into power and Ms. Sharmila Tagore, with due respect to her, was appointed Chairperson. Was this tolerance?" Kher told Lok Sabha while participating in a debate on intolerance.
Kher also lashed out at intellectuals for "tolerating 65 years of intolerance in India."
(With ANI inputs)
Watch the full video of Kirron Kher's speech here: