BJP MP Kirti Azad, who has been campaigning against alleged corruption in Delhi's cricket body, today addressed a press conference here but did not take the name of Finance Minister Arun Jaitley, under whose charge as president of DDCA he claimed there were financial bunglings.
Demanding an ED and DRI probe into the affairs of DDCA, he refused to join issues with Jaitley, who had called him a "trojan horse" in the BJP, saying "one should refrain from making it a battle between Trojan horse and Achille's heels".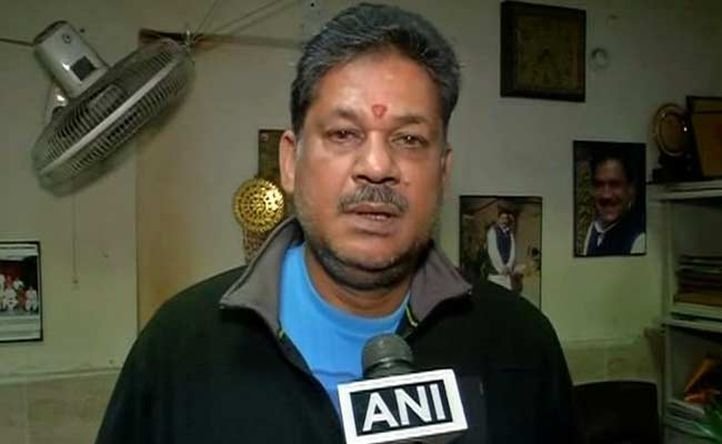 Flanked by former India captain Bishen Singh Bedi and former cricketer Surinder Khanna at the media interaction that lasted less than two hours, the third time MP from Darbhanga repeatedly said there was no personal fight in his principled campaign but played footage of a DDCA AGM of 2011-12 CD which purportedly showed Azad questioning Jaitley who was in the chair. The footage also purportedly showed Jaitley defending the the DDCA office bearers who were being questioned by Azad on alleged financial bunglings.
The press conference came in the midst of AAP leaders and Delhi Chief Minister Arvind Kejriwal accusing Jaitley of being lax on corruption in DDCA when he headed it as president for 14 years from 1999. Jaitley had dismissed the allegations against him, saying this was an attempt by AAP and Kejriwal to deflect attention from the case of corruption against his principal secretary Rajendra Kumar, who was being questioned by the CBI in connection with an alleged scam.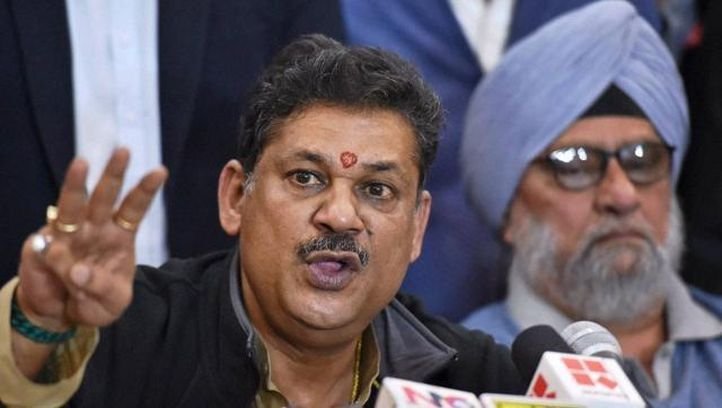 Asked repeatedly as to why he was not taking the name of Jaitley and what were his allegations against him, Azad said there was no personal or political fight. "It is a matter of principles and we have been fighting this battle for the last nine years," he said. Asked whether he has been gagged by party president Amit Shah, who had summoned him a couple of days ago and asked him not to hold the press conference, Azad made light of the meeting saying,"I had a good breakfast with him. He offered me idlis. I said it was very good." Asked about Jaitley's interview to a daily in which he had suggested that Azad had met Congress president Sonia Gandhi during UPA's tenure to "fix" Jaitley, Azad said his late father was a Congressman and they had family relations."MPs of various parties meet each other and nothing can be read into this," Azad said.