India skipper Virat Kohli and former spinner Harbhajan Singh proved exactly this by donating to Shahid Afridi's charity foundation.
Humanity knows no nationality.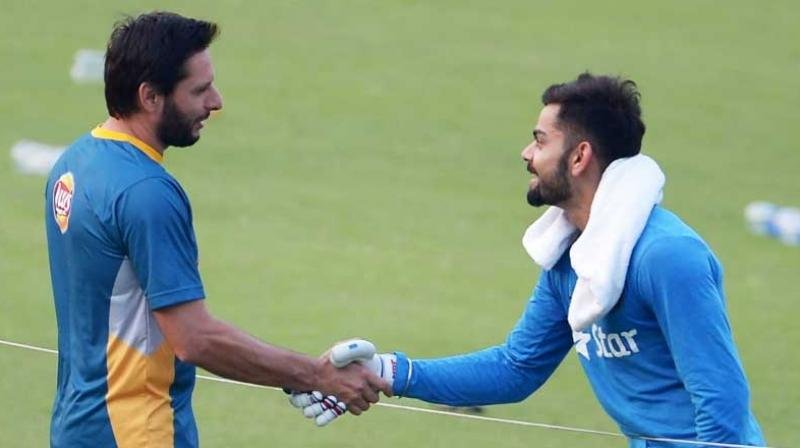 The former Pakistan all-rounder was elated by the gesture and was all praise for the Indian cricketers on social media.
Kohli had gifted Afridi an autographed cricket bat when he retired, and the Pakistani veteran auctioned it off for charity.
The Shahid Afridi Foundation works towards the betterment of those below the poverty line in Pakistan, and they've used other memorabilia donated by Kohli to fund the cause.
What a gesture!