New Delhi: A student from Arunachal Pradesh on Monday was allegedly beaten up and forced to lick his house owner's shoes in Bengaluru after the landlord accused him of using excessive water, a report in Asianet Newsable says. 
According to the report, Higio Guntey, a fourth-semester student in Bengaluru's Christ University was first verbally abused by his landlord for using extra water. However, two hours after the confrontation, the owner banged the door of Guntey's room and started beating him.  
The house owner who has been identified as Hemanth Kumar was in an inebriated condition at the time of incident, the report added.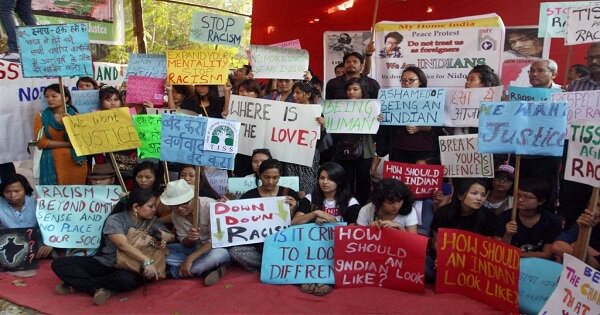 Speaking to ScoopWhoop News from Arunachal Pradesh, Guntey's mother, Yame Higio confirmed the incident. However, she was unable to explain Guntey's current situation.
"I will be going to Bengaluru tomorrow and I will see what has happened. My son is staying at his friends place in Bengaluru. This is what I know," Higio, who is member secretary of Arunachal Pradesh State Commission for Women, told ScoopWhoop News.
Giving details of the incident, Guntey told Asianet Newsable: 
"After beating me black and blue, he still was not satisfied. He beat me again and forced me to put on his shoes and made me lick and kiss them. I had to oblige because I was bruised and was not in a position to take any more beatings. As if this was not enough, he kicked me out of the house. He even threw my trolley from the third floor. This is very humiliating." 
Guntey was hospitalized by his friends on the night of the incident. 
DCP South-East, Bengaluru told ScoopWhoop News that the victim lodged a complaint about the incident with police on Thursday. 
"The house owner was identified and he surrendered before police. He's not in custody but we are pursuing the case," DCP Boralingaiagh told ScoopWhoop News

over phone from Bengaluru.  
Last month, a video emerged on Social Media showing two men slapping and beating a Mizoram youngster with iron rods in Bengaluru over a parking dispute. 
Feature image source: Asianet/Newsable