Lawyer Vikram Chauhan, one of the lawyers accused of attacking journalists in the Patiala House Court Complex was welcomed with garlands by other lawyers outside Karkardooma courts on Thursday. 
Chauhan, who openly defied a summons from the Delhi Police was lauded for his 'anti-national' stand and around 1,000 lawyers participated in candle light marches to register their solidarity with him.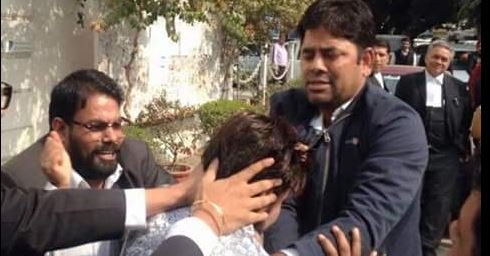 The Coordination Committee of all District Court Bar Associations has demanded a "fair" inquiry into the incidents.  
Advocate Mahesh Sharma, president of Shahdara Bar Association told the Indian Express:
"Chauhan is a member of the bar and there is nothing wrong in felicitating him. If someone stands up for the nation and protests against anti-nationals, particularly in a peaceful manner, we stand by him."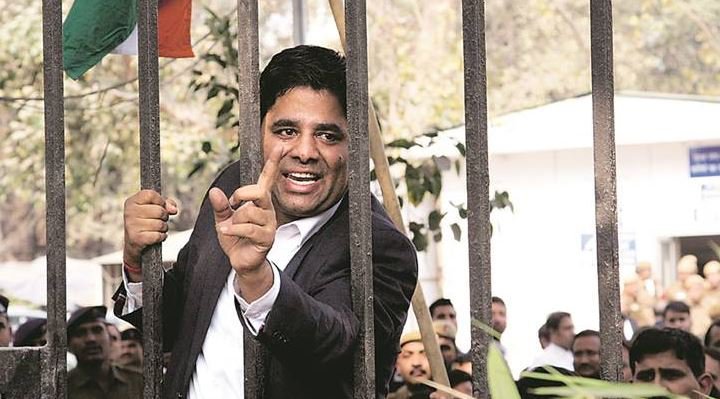 The support comes after Bar Council of India condemned the violence in the court complex and issued an apology on the behalf of lawyers. It also ordered an inquiry headed by a former High Court judge.
Chauhan has however remained adamant that he wouldn't alter his stand. 
"Before being a lawyer, I am an Indian citizen. We won't tolerate nuisance like slogans of Pakistan Zindabadad by anti nationals," he told DNA.
(With inputs from PTI)
(Feature image source: Twitter/NDTV)