Actress Zsa Zsa Gabor, who parlayed beauty, diamond-studded glamour and nine marriages into a long celebrity career, died on Sunday. She was 99.
Edward Lozzi, who was a longtime publicist for Gabor, said the Hungarian-born actress passed away at her Los Angeles home after years of decline and illness. She would have turned 100 in February.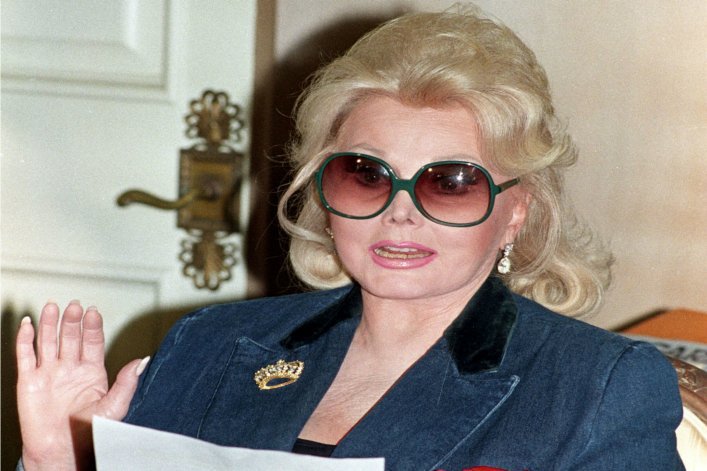 Here is all you need to know about Gabor:
1) Gabor was born on Feb. 6, 1917, in Budapest and had two sisters, Eva and Magda, who also moved to Hollywood to work in show business.
2)She appeared in more than 30 movies but eventually ended up in low-budget films with such titles as "Queen of Outer Space" and "Picture Mommy Dead."
3)In the final episode of the 1960s television series "Batman," Gabor played a villainess who used hair dryers to steal information from men's brains.
4) She said she began calling everyone "dah-ling" because she had trouble remembering names.
5) Gabor's nine husbands were Turkish diplomat Burhan Belge; hotel magnate Conrad Hilton; actor George Sanders, who later married her sister Magda; New York businessman Herbert Hutner; oilman Joshua Cosden; Barbie doll designer Jack Ryan; her divorce lawyer Michael O'Hara; Count Felipe de Alba of Mexico; and Frederic Prinz von Anhalt.
6) The marriage to de Alba was annulled because her divorce from O'Hara was not final at the time of the wedding.
7) She was the author of the books "How to Catch a Man, How to Keep a Man, How to Get Rid of a Man," "Zsa Zsa Gabor's Complete Guide to Men" and "One Lifetime Is Not Enough."
8) Gabor once summed up her attitude toward marriage by saying: "Getting divorced just because you don't love a man is almost as silly as getting married just because you do."