Getting a pet might not be as difficult as convincing your parents to let you get one. No matter what you say, they just won't agree.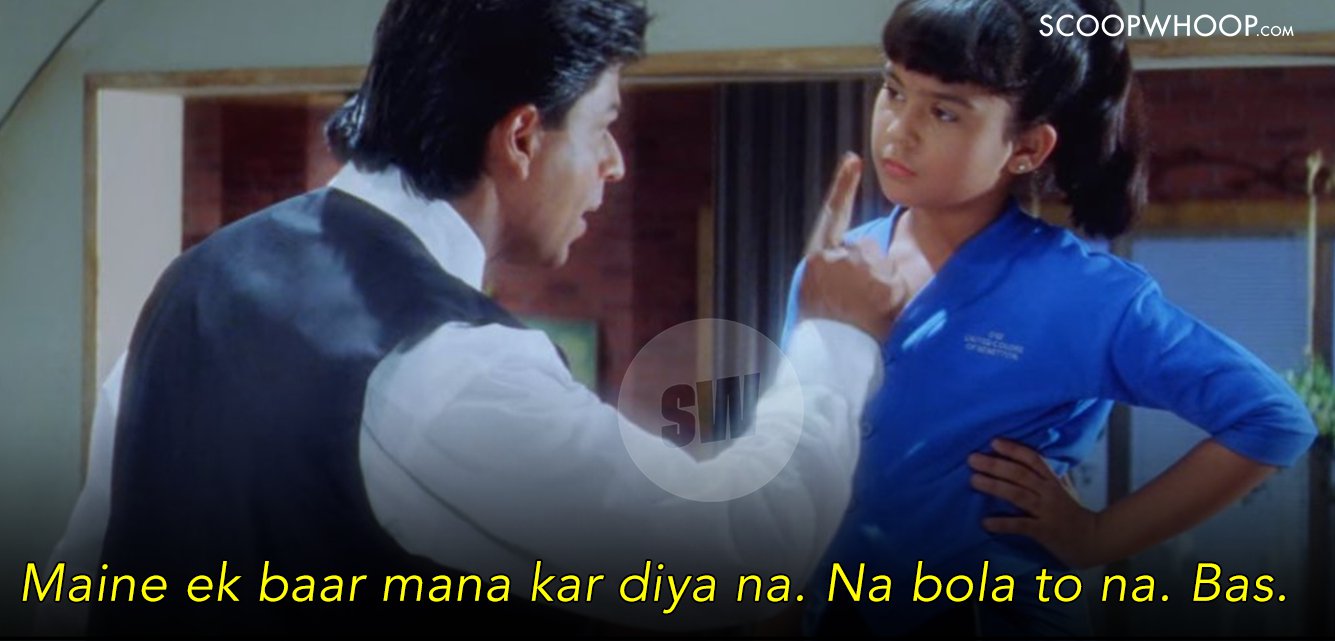 So, this one girl, who wanted to get a cat, decided to make a PowerPoint presentation instead.
Her father shared the pictures from the presentation on Twitter.
She not only described the pros of having a cat in the house, but also promised to clean the litter box and be a good pet parent.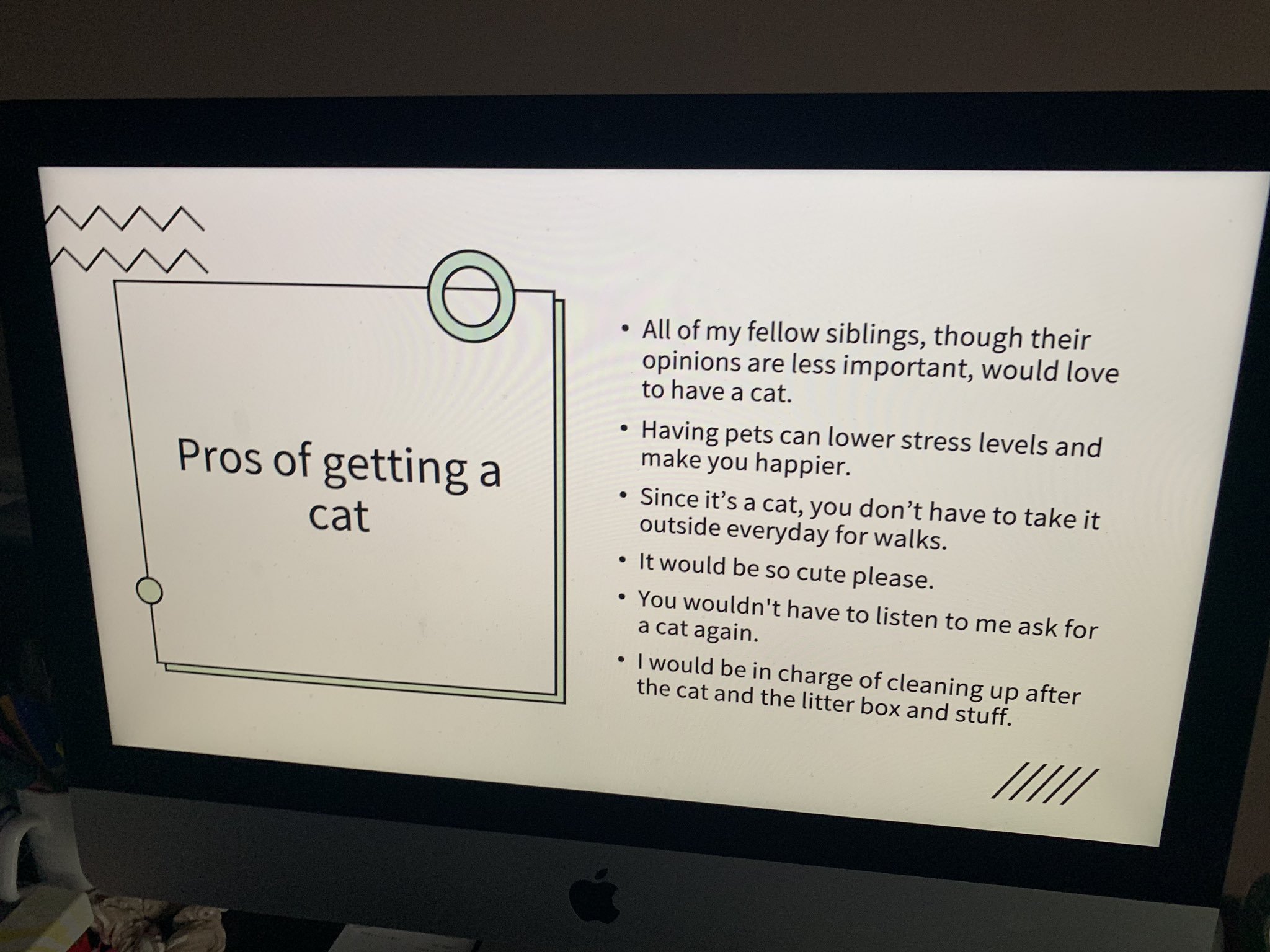 And that last slide has my heart. I mean, just look at those eyes.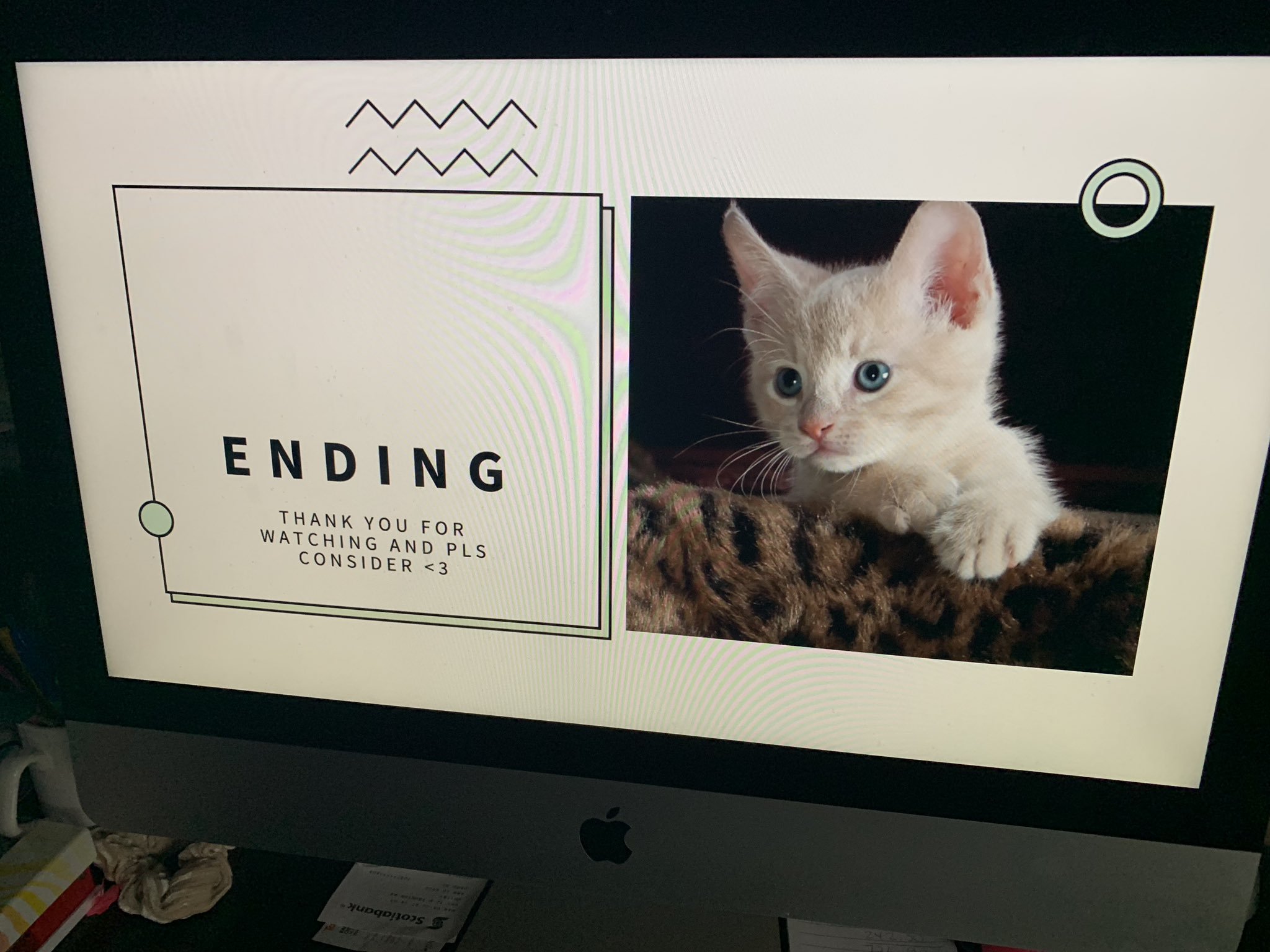 While we do not know if her father is now convinced or not, reactions of people on Twitter show that they are all up for support.
After the post went viral, the girl's father also posted a screenshot of their chat where she couldn't believe that all of Twitter is on her side of the argument.
If this doesn't convince her dad, we don't know what else will. We really hope that the girl gets a cat soon.