From a murder most foul to the lies people weave to deceive, the Sheena Bora-Indrani Mukherjea case has all the trappings of a thriller. Here are some questions that need to be answered to get to the bottom of this murky murder.
1. Sheena was 24-years-old when she was killed in 2012. Indrani Mukherjea, the mother, is 43 now. She should have been 40-41 years-old then. Did Indrani have a child while she was underage?
It isn't biologically impossible. But for that to happen, based on the fact that the ages reported by the police are correct, Indrani gave birth to Sheena when she was 16-17 years old. In Guwahati back in 1988, this is something that neighbours, relatives, friends would have heard.
2. If Indrani had her first child in 1988, as a minor, and kept it under wraps, then how did her parents, Sheena's grandparents explain two babies/kids to people?
Mikhail said on air that he feels burdened because Indrani sent money for their studies and survival, since they were poor and in 'bad condition financially'. Two children grew up in Guwahati living with grandparents with no source of income except what Indrani provided them with, allegedly.
3. Sheena must have had friends and colleagues. How did Indrani keep Sheena's friends in the dark for three years?
There must have been at least some well-wishers or friends who she spent time with or hung out with. It is very odd that no one tried to find out about her or track her down. No one?
4. Why did Mikhail Bora, Sheena's brother also born to Indrani, not look for his sister?
Mikhail said on air to a TV channel that he is indeed Sheena's brother and Indrani is their mother. Siblings do go apart at times, and may be they did too. But three years is a very long time for a real brother not to have met/spoken to/chatted/skyped with a sibling. Also, it strikes as very strange that he could not touch base with her all along, despite attempting to locate her? Could he know more about her death? He is being questioned by a team of cops from Mumbai in Dispur.
5. The body was found charred when locals reported a stench from the forest area in Raigad. Why was a DNA test not conducted or minimally a post mortem performed?
Was there any identification done in 2012? If not, isn't that a miss on Mumbai Police's part? If it was, then why did it not find its way back to the Mukherjeas? The Mukherjeas left India and settled in UK with sporadic visits to India following the INX Media financial fraud in 2009. They resurfaced in media circles early this year.
6. Sheena had an affair with Peter Mukherjea's younger son from his first wife. Apparently Indrani disapproved of it and the cops are probing the 'honour killing' angle. What could have been the motive behind this murder?
Is this angle meant to throw the scent-off further darker angles?
7. Peter said he saw her Facebook updates while she was in the US. But she was murdered in 2012, and wasn't in the US. Her Facebook account was deactivated in December 2011 . Is Peter lying?
8. Was her account hacked or did someone know her password?
She must have been on at least one social media site, probably with with a different name or profile. We make this guess owing to the connected times we exist in. Why did she deactivate her account and suddenly go off the social media grid in December 2011?
9. Peter is the ex-Star India CEO and famous media businessman. He spoke to news channels freely as the story made waves on August 26th. Why is he giving testimony to news channels? Is he being interrogated at all?
10. After three years has this case surfaced. Why did the driver confess now, while he was being questioned for a separate arms case?
What is the smokescreen for? Are the two cases intertwined?
11. Why did Mikhail choose to speak to the media first? Does he have any role to play in this case?
He openly claimed to know why Indrani hasn't revealed the reason of murdering Sheena.
12. If Rahul was in a relationship with Sheena, why didn't he file and follow a missing complaint?
Slightly strange to not know where a person who you're dating/dated, who also happens to be a family member. According to Peter, his son talked to him about Sheena's missing status as being odd.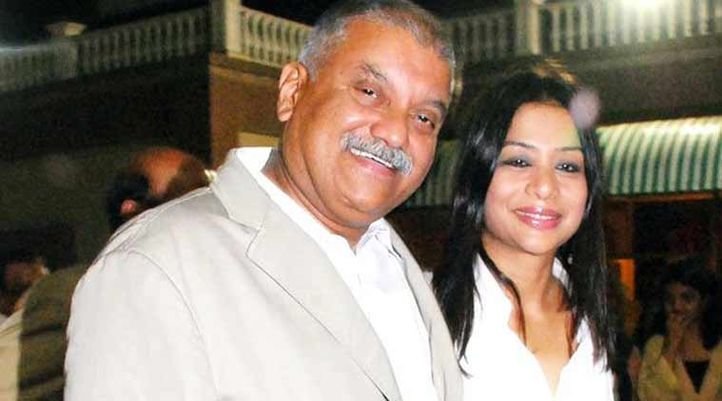 13. Who resigned on behalf of Sheena Bora?
She took leave from work starting April 24 and was murdered the same day. How could she hand in/email her resignation to Mumbai Metro later then? Clearly someone else resigned on her behalf. How was the resignation sent? What reason did she cite for taking leave from work? Did the colleagues notice any odd behaviour from Sheena while she was at work? Her workplace should hold some clues about her.
14. Sheena was first strangulated and later taken to the Raigad forest where her body was burnt with petrol. Who strangled Sheena: Sanjeev Khanna, Indrani or the driver Shyam Manohar Rai?
The debate goes on. Everyone has something to reveal.
15. Who is benefitting from Indrani's arrest?
There has to be someone who is making good on the timing of the arrest. So, who is benefitting from Indrani's arrest, if anyone is. The timing couldn't be better (or worse) as the word around is that Peter Mukherjea was planning to be back in business in India soon.
When a young girl doesn't turn up at night, at least one nosy neighbour makes it their business to find out what she was up to. As the layers continue to unravel, it strikes as unbelievable the number of loopholes that need to be filled, traced and interrogated.
We're hopeful that there will be a fair interrogation and power won't interfere in the process of conviction.
Read more: