Prime Minister Narendra Modi is a happy man. It's a been a year since he launched the #GiveItUp campaign as part of the government's endeavour to reduce its LPG subsidy bill. 
And, according to a Business Standard report, the number of consumers who have responded to the "Give It Up" campaign has touched a 8.22 million, helping the government save a total of Rs 4,166 crore.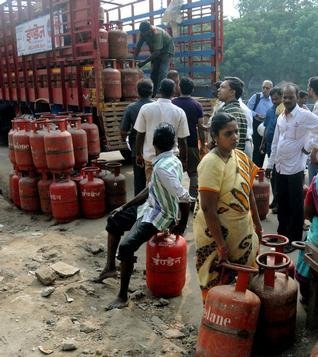 Stressing that the government is committed to reforming the subsidy structure, Petroleum Minister Dharmendra Pradhan on Wednesday said 83 lakh people, including the middle class and retired, have voluntarily given up their LPG subsidy so far, PTI reported.
"More than 5.3 million consumers have surrendered their subsidy on LPG in the last six months," Pradhan said, reported The Business Standard. According to the oil ministry, the number grew from 2,500 in August 2014 to 12,471 in December that year. Over the next six months, the number grew over 60 times to 764,266.
Pradhan informed the Rajya Sabha in a written reply:
More than 53 lakh consumers have voluntarily surrendered subsidy on LPG in the last six months. Oil Marketing Companies (OMCs) are making efforts to target the higher income group (taxable income of more than Rs.10 lakh) using technology and available information… Consumers are also provided with on-line facility to declare their income and submit their self-declaration in the prescribed form to distributors if the taxable income of self or his/her spouse exceeds Rs.10 lakh.
According to the minister, the government is very clear that subsidy should be targeted and it is committed to reforming it.
Asked whether benefits of declining natural gas prices was being passed on to the consumer, Pradhan said that LPG cylinders were already subsidised. He also mentioned that the government will provide five crore LPG connections on concessional rates in the name of women from below poverty line (BPL) families over three years till 2018-19.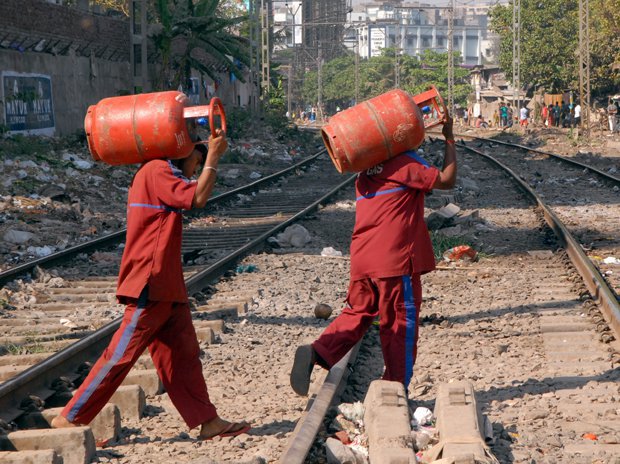 The initiative asking consumers to give up their LPG subsidy had been on since 2012 but the number of people joining the campaign almost tripled after Modi's speech at the Urja Sangam on March 27, 2015 where he said, "More than 280,000 people have given up LPG subsidies, leading to savings of over Rs 100 crore in the past 10 months."
Here's Amitabh Bachchan's appeal calling people to give up on their LPG subsidy:
Consumers who wish to opt out of the subsidy can do so by submitting written request to the distributor or electronically at mylpg.in.
(With inputs and images sourced from PTI)