So, it turns out that Maggi is after all safe to consume. UK's food regulator agency tested Indian-made Maggi noodles and concluded that they are safe to consume, with the required level of lead.
"The Food Safety Agency can confirm that results from testing samples of Maggi Noodles in the UK have all found that levels of lead in the product is well within EU permissible levels and would not be a concern to consumers," the regulator said in statement.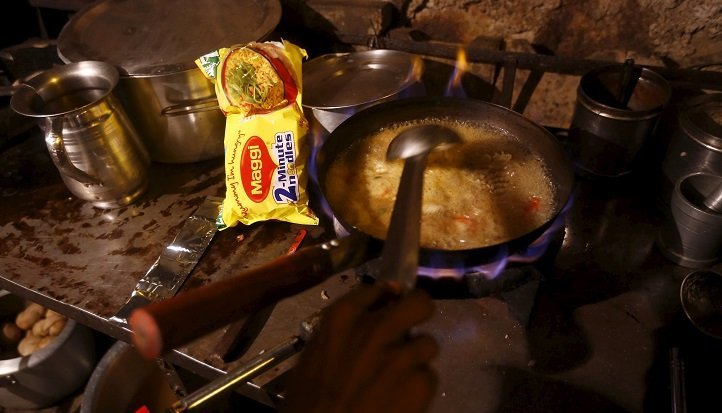 The Bombay High Court today allowed Nestle India to export Maggi noodles after Food Safety and Standards Authority of India (FSSAI) said it had no objection to the company selling the product abroad though it stood by its decision to ban nine variants of the food snack in the country for being hazardous to public health.
Nestle chief Paul Bulcke recently said he wanted to see its hugely popular Maggi brand of instant noodles back on the Indian market as soon as possible after it was banned over a health scare.
"We are doing all we can to make contact with Indian authorities at the earliest," he said, adding: "The product is safe." Asked about the possible impact of the ban on jobs in India, he said production would resume "if we can resolve this fast."
On Monday, the Swiss food giant said that the ban had led to 3.2 billion rupees (44.5 million euros, USD 50.5 million) worth of goods being withdrawn.
The world's biggest food company is challenging the June 5 order from the government's food safety regulator and is in the process of destroying more than 27,000 tonnes of Maggi noodles after halting production.