Maharashtra Chief Minister Devendra Fadnavis, on Sunday, sent a legal notice to Digvijaya Singh seeking his apology for levelling baseless allegations, a day after the Congress leader accused him of "nepotism" over a state agency's order.
SRA in Mumbai headed by CM of Maharashtra has officially asked all SRA developers to open accounts only in Worli branch of Axis Bank.

— digvijaya singh (@digvijaya_28) March 18, 2016
Do you know why ? Mrs Fadnavis is the Vice President of Axis Bank ! A windfall for the Axis Bank a private Bank. Height of Nepotism !

— digvijaya singh (@digvijaya_28) March 18, 2016
Digvijaya Singh said that Fadnavis asks developers to open accounts in a private bank where his wife works.
Fadnavis' lawyer Ganesh Sovani has asked Singh to tender an unconditional apology to the Maharashtra CM within two weeks, on his twitter handle, after the receipt of the notice.
Excerpt from the notice:
I am instructed to call upon you to make amends and to retract the allegations made by you against my client while simultaneously tendering an unconditional apology to him (CM) within two weeks on your same Tweeter handle @digvijaya_28 after the receipt of this notice first at any of the three addresses mentioned above, failing which my client Devendra Fadnavis shall have no option but to initiate appropriate civil and/or criminal proceedings against you at your own risk as to the costs and consequences thereof of which please take a serious note. May wisdom prevail!
Fadnavis has also threatened to file defamation case among other proceedings if Singh fails to comply and retract the allegations.
The notice stated:
I hereby give you notice that if you fail to comply with the aforesaid requisitions within the stipulated period of one week, then I will be initiating legal proceedings either to prosecute you in a criminal court for defamation and/ or to sue you in civil court for the damages apart from seeking some incidental relief.
An order issued on 10 February by Fadnavis-headed Slum Rehabilitation Authority (SRA) directed developers to submit details of their bank accounts with the Axis Bank's Worli branch in South Mumbai for payment of rent to eligible slum dwellers.
The former Madhya Pardesh Chief Minister's remarks came despite Fadnavis' recent clarification that no rules had been violated and the decision had no connection with his wife being an officer at the bank.
The SRA order had said penalties up to Rs 5 lakh would be imposed on developers if they failed to submit the details to the private lender's branch within a fixed date.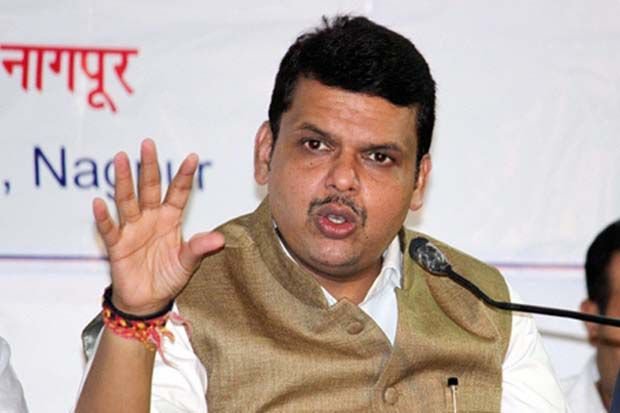 Congress had termed the condition to open accounts only with a particular bank as "wrong".
The government must rethink the decision. Had the government been transparent, it would have sought applications from different banks and the eligible bank could have been appointed. Chief Minister must answer- Sachin Sawant, Spokesperson of Madhya Pradesh Congress Committee.
A clarification issued by the Chief Minister's Office (CMO) had said the previous Congress-led government itself had given permission to SRA to choose one among Axis Bank, HDFC Bank and ICICI Bank for the task.
It said the Chief Minister's wife, Amruta, is an officer with Axis Bank's corporate section and works at Lower Parel branch of the lender in Central Mumbai.
Axis Bank gave us a model which will be beneficial to the government and SRA will not have to pay anything for it.These are zero balance accounts and slum-dwellers will benefit from them. She handles back office and has no target to achieve- Chief Minister's Office.