In a shocking incident of brutal murder over a rumour of consumption of beef, a 50-year-old man from Bisara village, Dadri, Uttar Pradesh was beaten to death by a mob of villagers.
The incident happened on Monday, September 29, when villagers broke into the house of Mohammad Akhlaq at night where he and his 22-year-old son were dragged out of the house and beaten mercilessly with bricks. The family informed police who arrived at the scene and arrested six men from the spot. However, Akhlaq died before being taken to hospital while his son remains critical.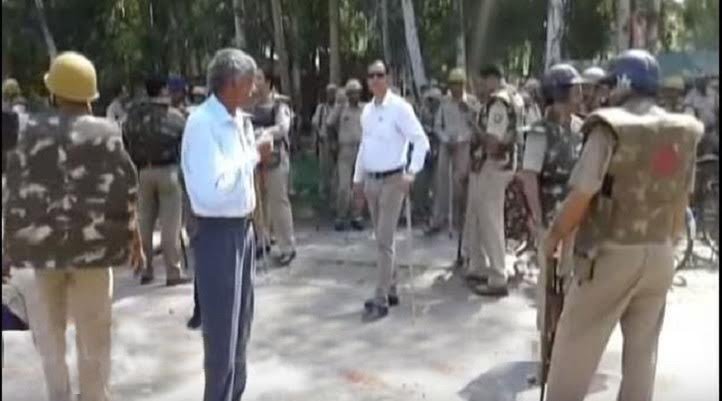 "We found out that the people beat them because they consumed cow meat. More people will be arrested," said S Kiran, a senior police officer as reported by the NDTV . However, Akhlaq's family which has been living in the village for over three decades confirmed that there was only mutton in their fridge. The meat has been taken to forensic testing. Police are investigating about the origin of the rumour behind the alleged beef consumption.
The incident has led to a situation of tension in the village with police clamping down on protesting villagers with firing in the air. "If a digital war against communal harmony is initiated then the guilty will be punished. But our first concern is to stop any such thing and we are working on it," NP Singh, the district magistrate told NDTV warning that strict action will be taken against disturbing elements. It has been also reported that a boy was injured in a police fire.
Read more: