Recently, many fans and tech enthusiasts flocked outside Jio World Drive in Bandra Kurla Complex, Mumbai, to witness the launch of India's first ever official Apple retail store. Some of them visited BKC to get a glimpse of Apple CEO Tim Cook. 'Coz why not? He is a big star in the technology world.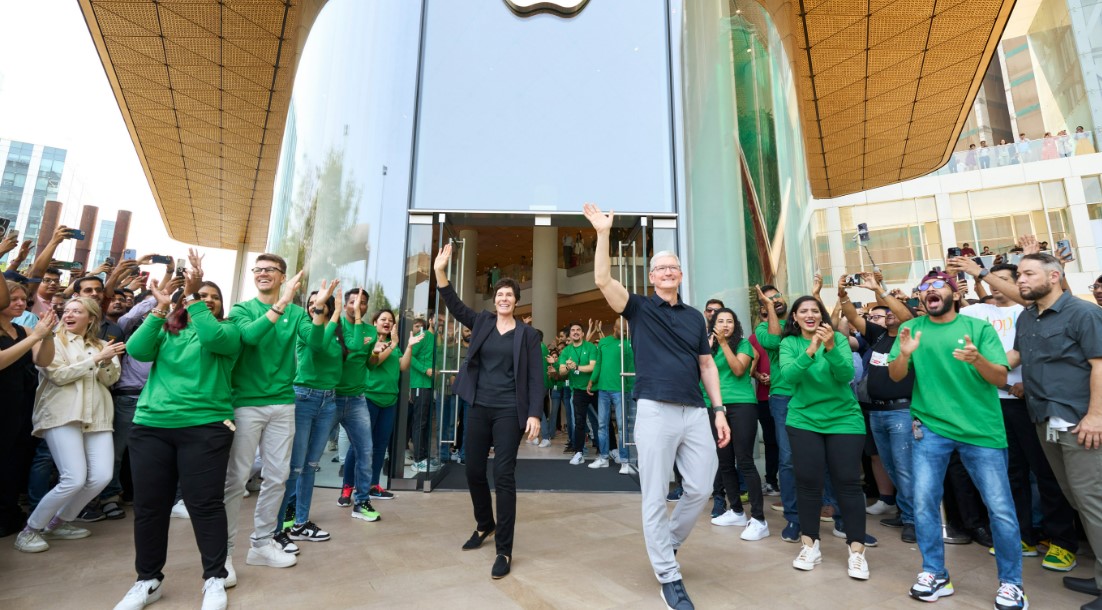 A fan had his dream come true after he personally met Apple CEO Tim Cook during the store launch in Mumbai. In fact, the man waited for almost 15 hours before Cook opened it for public on April 18.
According to a report by India Today, Purav Mehta had been hanging out there since 8 p.m. the night before the launch of the Apple BKC store. Not only did Mehta meet Cook, the man also got the latter's autograph on his gadget.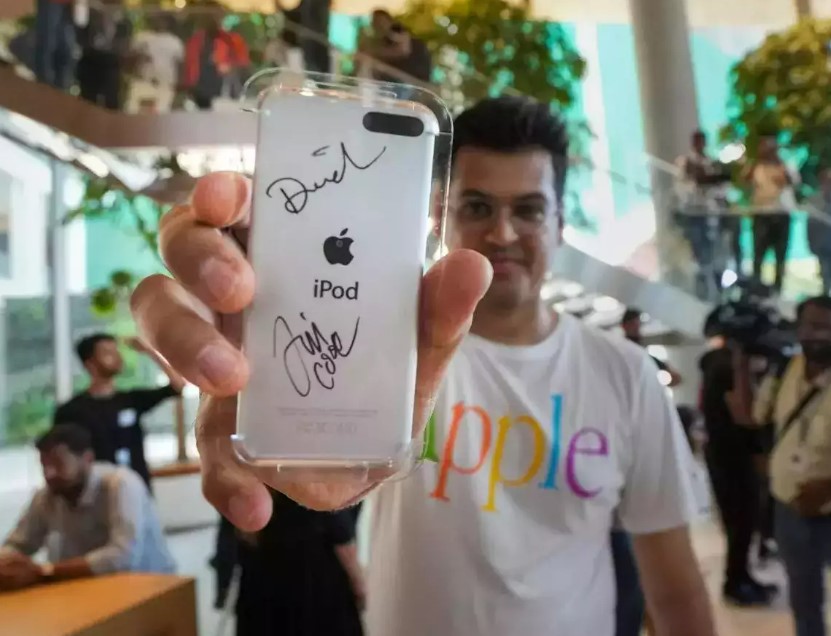 The report states that he was the first customer to enter the Apple store in Mumbai. The man shared a warm hug with Apple CEO Tim Cook and also got his unopened iPod signed by him.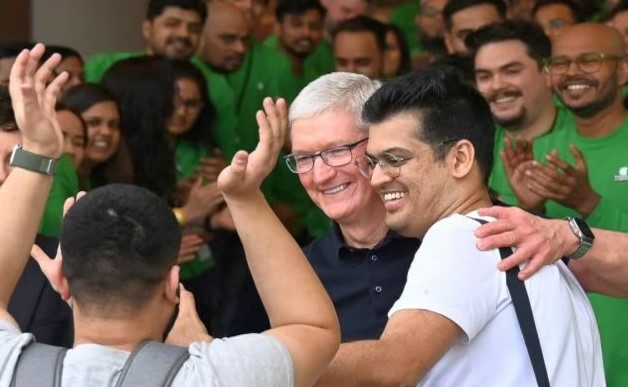 Purav Mehta, who hails from Rajasthan, was camping outside the store along with his two friends, Kartik and Madhav, from Jodhpur and Pune, respectively. Mehta apparently met his friends on Twitter. All of them, in fact, slept on a bench at the site and ordered their meals from food delivery apps at night, the report added.
"We initially decided to come to the store at around 6 or 7 am in the morning but the Apple fan inside couldn't wait, so they ended up staying here all night," he told India Today Tech.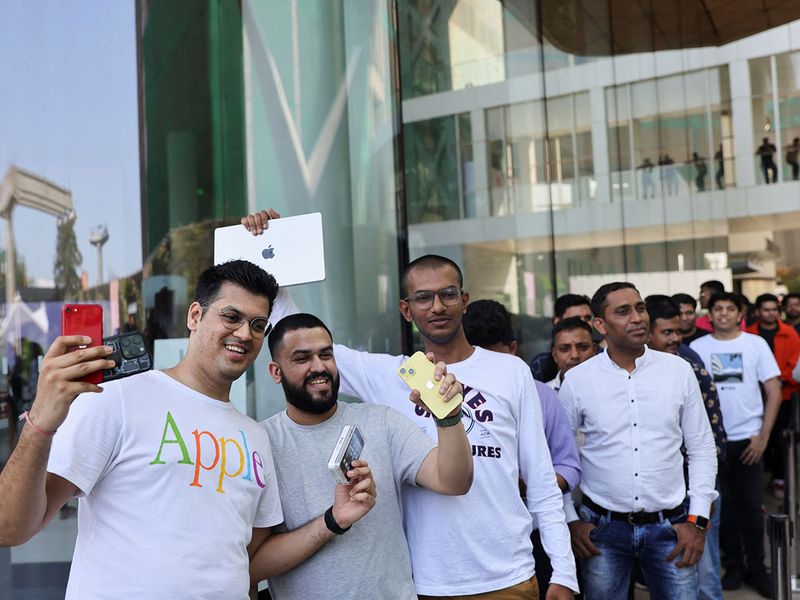 Mehta, who was waiting to buy Apple Watch Ultra at the store, had bought mint-condition iPod Touch on eBay which he got signed by CEO Tim Cook, Reuters reported. "The fanboy inside me would not listen," the 30-year-old man told the agency as he waited to get the autograph.
Wow! What a dedication.
Also Read:
As CEO Tim Cook Launches Apple BKC In India, Desi Twitter Launched Its Own Memefest
Top 12 Indian CEOs Of The World's Biggest Companies
EO Was Called Out, Again, For Glorifying His Tired Employee Sleeping In An Autorickshaw