Manchester United have completed the signing of Paul Pogba for a world record transfer fee of £89 million. The club confirmed in a statement that he had signed a five-year contract, with the option to extend for a further year.
This ends the longest transfer saga of the close season, with the stumbling block being the fee owed to Pogba's agent Mino Raiola. And it was Raiola who broke the news on Twitter, 10 days after rubbishing rumours that the deal was done.
Thanks @juventusfc and all Juventini. Goodbye means nothing, it is the time we spent together that matters 🙏🏾❤

— Paul Pogba (@paulpogba) August 8, 2016
The 23-year-old midfielder had left United for free four years ago (Juventus did pay £800,000 compensation – an amount decided by a tribunal) after falling out with former manager Alex Ferguson. He made 124 appearances and scored 28 goals for the Bianconeri, and won the Serie A in each of his four seasons.
Pogba also played in the Champions League final in 2015 and was part of the French squad that lost to Portugal in the Euro 2016 final.
The £89 million fee is £4 million more than what Real Madrid reportedly paid Tottenham Hotspur for Gareth Bale and £9 million more than what they paid Manchester United for the signing of Cristiano Ronaldo.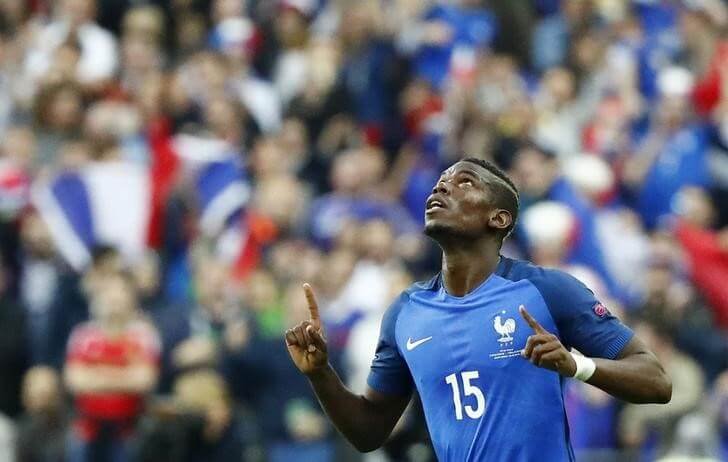 "I am delighted to rejoin United. It has always been a club with a special place in my heart and I am really looking forward to working with José Mourinho. I have thoroughly enjoyed my time at Juventus and have some fantastic memories of a great club with players that I count as friends. But I feel the time is right to go back to Old Trafford. I always enjoyed playing in front of the fans and can't wait to make my contribution to the team. This is the right club for me to achieve everything I hope to in the game," Pogba was quoted as saying in a club statement.
"Paul is one of the best players in the world and will be a key part of the United team I want to build here for the future. He is quick, strong, scores goals and reads the game better than many players much older than he is. At 23, he has the chance to make that position his own here over many years. He is young and will continue to improve; he has the chance to be at the heart of this club for the next decade and beyond," added Jose Mourinho.
This is the club's fourth signing of the season, after defender Eric Bailly, midfielder Henrikh Mkhitaryan and striker Zlatan Ibrahimovic were brought to the club earlier.
United start their Premier League campaign at Bournemouth on 14 August.