A six-year-old man eater tigress which had killed several people in Nainital district of Uttarakhand was shot dead on Thursday after an intense search operation which lasted over 40 days. 
The elusive tigress on the run for over a month was spotted with the help of night vision thermal drones in Gorakhpur village of Ramnagar sub-division after an intense combing operation, Terai Western Forest Circle Conservator Parag Dhakate informed.
It was shot dead finally at 12 noon on Thursday at the end of a search operation which lasted 45 days, he said.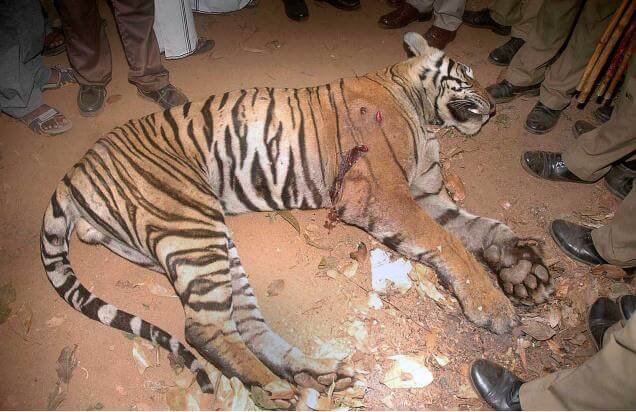 The post mortem report revealed it was a six-year-old big cat weighing around 91 kgs. She had killed two persons and left three injured in the area, he said. 
According to a report by The Times of India, the tigress was shot thrice in the head, stomach and front paw. After the villagers came to know about the incident, they arrived at the spot and paraded with the body. They finally stopped after the intervention of the forest officials.
She was named as `Sugarcane Tigress' by the villagers as she used to hide in sugarcane fields, the TOI report adds.
The operation was successful after more than 100 camera traps, hunting dogs, drones, a helicopter and a team of 150 personnel, including five shooters, were assigned the task of tracking the tigress. There was an expense of Rs 1 crore involved in the operation.
According to a Hindustan Times report, it is said to be one of the biggest operations in the state which had become a political issue to kill the tigress in the poll-bound Uttarakhand.
After the news of the successful operation spread, villagers celebrated and posed for pictures with the carcass.
Here's a video of people carrying the dead body of the tigress:
Villagers carrying man-eating #tigress shot dead in Uttarakhand's Ramnagar. She had killed 2 and injured 5 villagers pic.twitter.com/NAKbpUXsP6

— Kavita Upadhyay (@Cavieta) October 20, 2016