Demonetisation is a "surgical strike" by Prime Minister Narendra Modi on black money and it has choked the funding for terrorism and crime, Defence Minister Manohar Parrikar said in Goa on Monday.
"This is a surgical strike which the Prime Minister has done on black money, terror funding and drug money. The citizens of the country have supported the Prime Minister's move whole-heartedly," Parrikar said at BJP's Vijay Sankalp rally at Sanguem, 90 km from Goa.
He said, " Demonetisation is another war by the Prime Minister. This is war against black money which affects the economy of the state. Black money is responsible for inflation in the country. Due to demonetisation, money which was being fed to terrorists, criminals has stopped."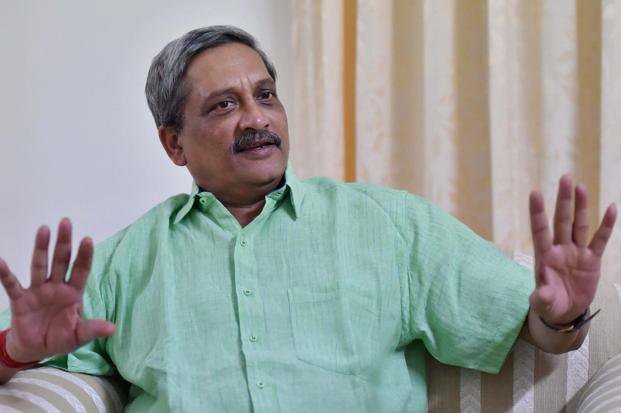 Without taking any name, Parrikar said the "enemy" is being given befitting reply along the border.
"We have been giving a tit-for-tat to the enemy along the border. The country's borders are now completely secure," he said.
Quoting a senior police official, Parrikar claimed crime rate has gone down in Mumbai and said, "There are people (who are ready) to give contract to kill, but there is no money."
Asserting that the process for "cashless society" has already begun in his state, the former Goa Chief Minister said the state aimed to drastically cut down the use of cash by December 30 in its bid to move towards cashless society.
"Bank officials and government officers will educate people on the use of mobile (phones) for cashless transactions," the defence minister said.
(Feature image source: PTI)