Monday, August 5 turned out to be the most chaotic day in Parliament history after the central government abrogated Article 370, revoking Jammu & Kashmir's special status. 
Amid all the chaos, there were all types of emotions on display from the various members, some vividly happy and the others visibly horrified.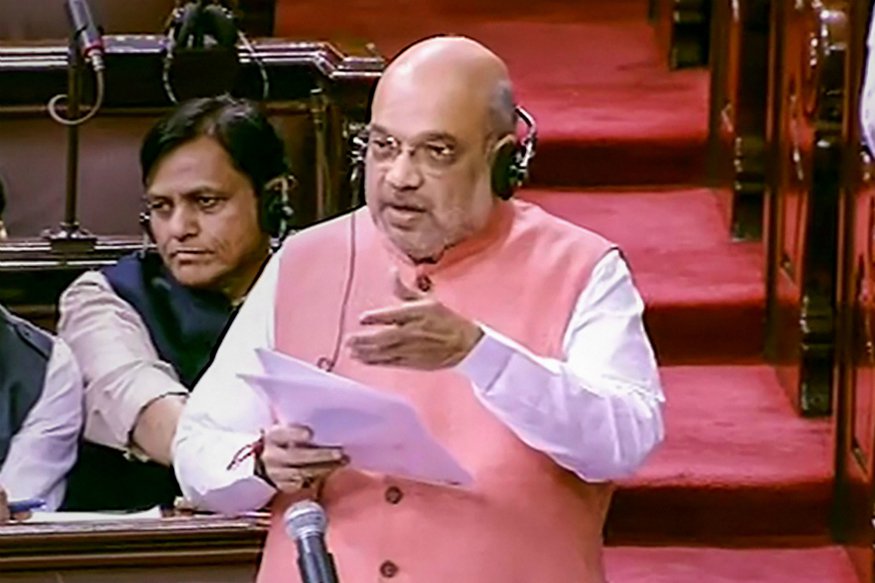 If all of that wasn't enough, Marshalls were called in by the chairman, Venkaiah Naidu, to escort 2 PDP MPs out of the House, reports Hindustan Times. 
Marshalls are gazetted rank officials, serving as backroom boys of Parliament.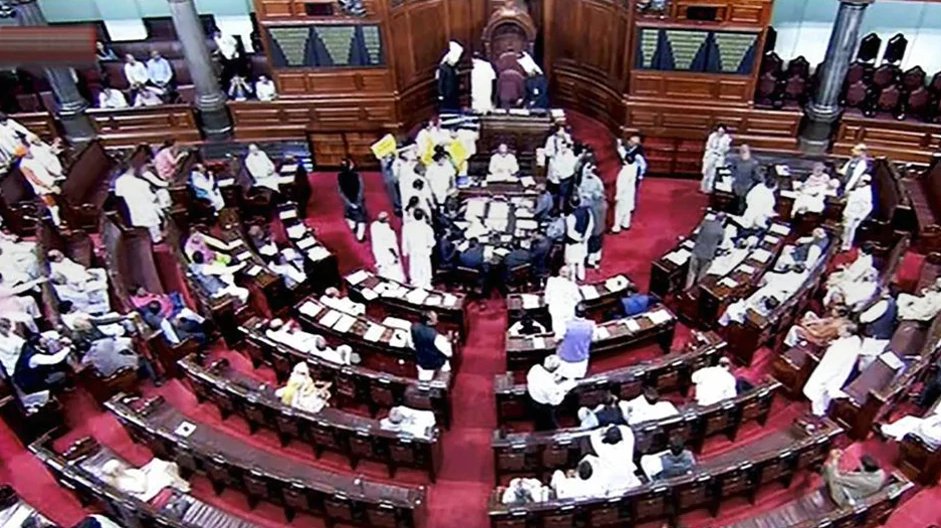 Reportedly, Marshalls were called in the House after an 11 year hiatus. 
They were last required in 2008, when an MP from Bihar broke glasses and tried to harm himself, during the passage of the Women's Reservation Bill.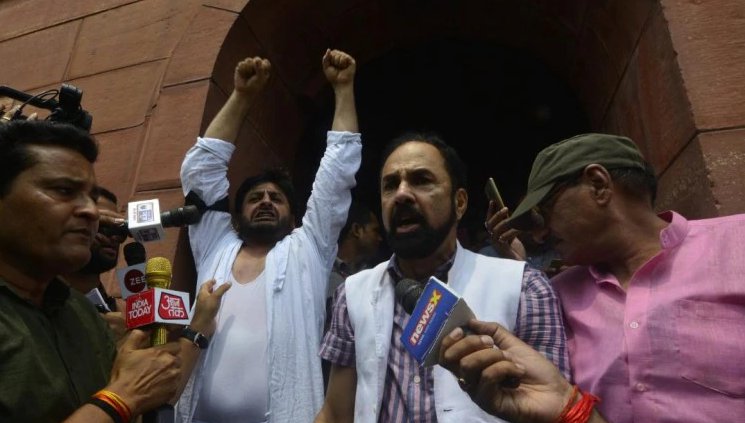 People's Democratic Party (PDP) members Mir Mohammad Fayaz and Nazir Ahmad Laway were 'named' by the chairman for allegedly tearing a copy of the constitution. 
Further Naidu pointed out and said: 
They are trying to tear the Indian Constitution. I will never allow such things to happen in this House.
Naming them was a process that publicly identifies any member if he or she is not acting according to the decorum of the house.