Not so long ago, in an IPL edition far, far away (well, 2010 actually), a wise man said this:
I've played cricket for 21 years, I have seen Sachin Tendulkar as the best batsman against whom I have played as he has murdered attacks and hit them all over the park. But today was the best innings I have ever seen. From a situation of 37 for 3 in seven overs, chasing 213 and come so close thanks to a 37 ball-100. It's a special innings!
It was none other than Shane Warne, the greatest leg-spinner the game has seen. 
And who was he talking about? Why, Yusuf Pathan, of course.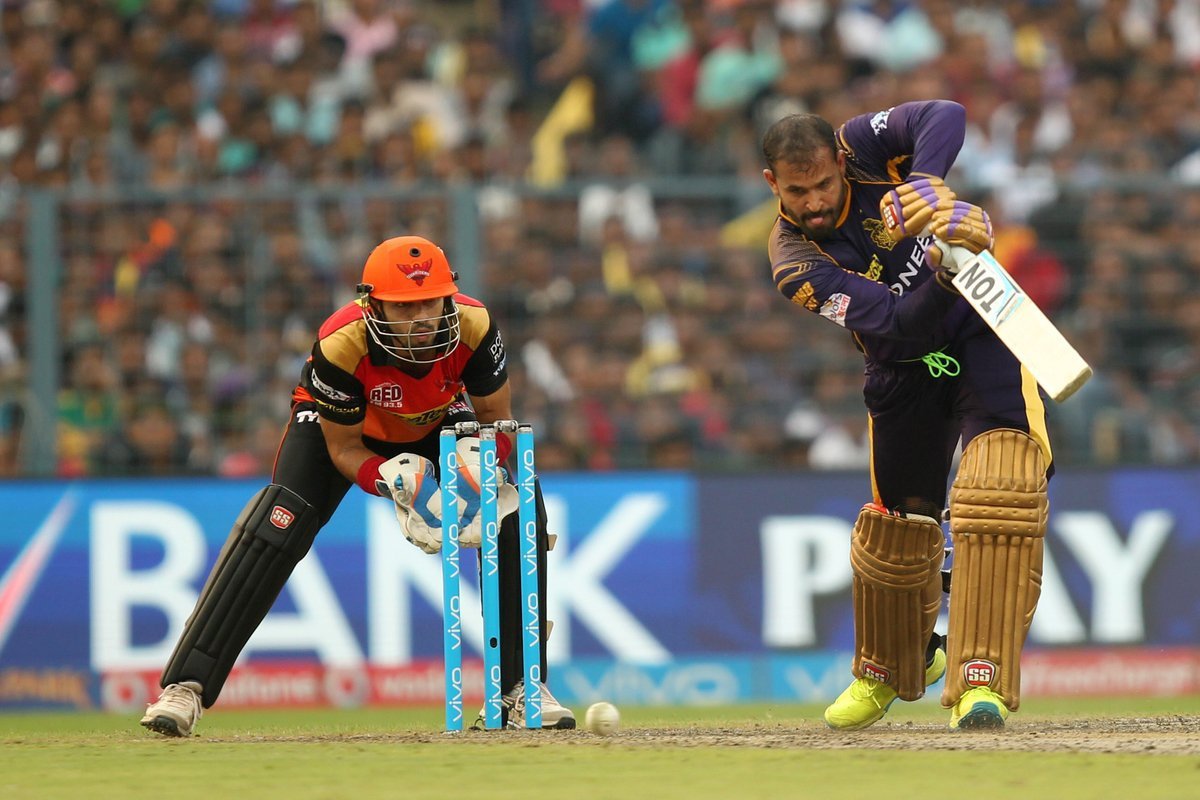 For the longest time, every one (yours truly included) bring this quote up from Warne-y as an example of the hyperbole assoicated with the IPL aka The Greatest Tournament Ever Hosted In The History Of Tournaments (this statement is brought to you by a bank along with a tyre and cell-phone manufacturer).
I digress.
What Warne said back then after that, admittedly brilliant, innings was used as a quote to mock the then Rajasthan Royals Captain and IPL in general. But what he had actually seen in Yusuf Pathan has flown a bit under the radar.
For example, did you know which Indian player has won the most number of Man of The Match awards in the nine editions of IPL so far?
Not Sachin Tendulkar, not Virat Kohli, not Suresh Raina, not MS Dhoni, not Rohit Sharma, not Ajinkya Rahane.
It's Yusuf Pathan, with a staggering 16 player of the match awards. The only player with more to his name is Chris Gayle and on current form, it is more likely that Yusuf will go past the West Indian sooner rather than later.
The latest match-winning knock from Yusuf was his unbeaten 52 off 36 balls in a must-win match for KKR against SRH on Sunday. The innings that was the driving force behind KKR sealing their playoff spot after losing their way in an IPL campaign yet again.
And a big reason for why KKR will get a chance to go for a record third title is their middle-order lynchpin that is Yusuf Pathan.
That in itself is odd isn't it? Calling Yusuf the lynchpin? But that has been the biggest transformation of the man who was once known just a big-hitter. It was evident again in the match against SRH when a big six or a whack to the boundary was invariably followed by a sensible single or a dot ball.
Brawn over brains no more, so to speak.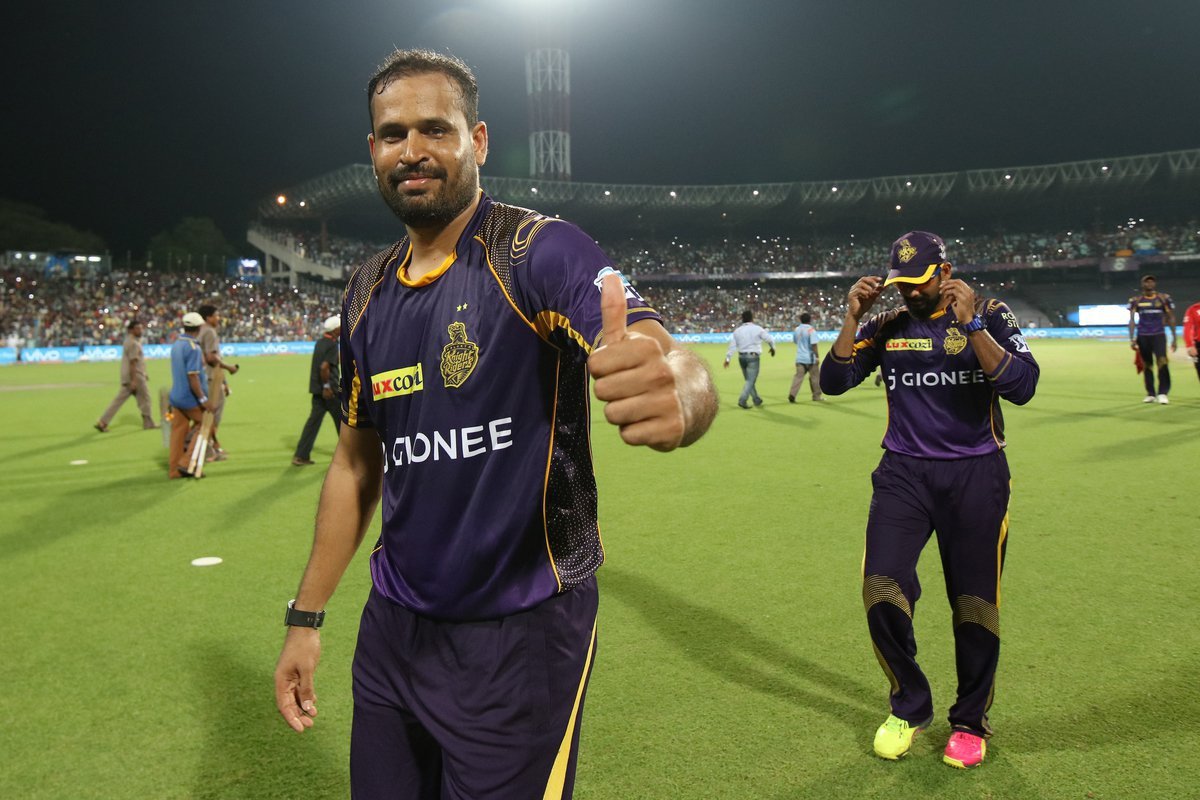 But his stats over the last two season tell their own story.
Yusuf Pathan has remained not out in IPL 2016 for EIGHT times. Only MS Dhoni remained not out on more occasions in an IPL season; he remained unbeaten on 10 occasions in 2014. 
He has made 359 runs at a brilliant average of 89.75 — a clear indicator of how consistently he has stayed till the last ball of the innings has been bowled — and strike rate of nearly 150, showing he has not really changed his methods either.
His average is just a shade under Virat Kohli's (inhuman) 92. 
This is not an one-off. Yusuf's maturity was a regular feature of KKR's previous campaign too during which he made 312 runs at an average of 44 in 2015. 
He was the player of the match in KKR's last two wins in the IPL — four crucial points in a mad rush for the playoff spots.
For the longest time, he was 'The Other Pathan' in Indian cricketing circles as the younger, more vibrant Irfan broke out on to the international stage is exhilarating fashion. But their careers have criss-crossed like those DNA strands you saw in your Biology books — there is only one Pathan who can claim to be a star cricketer now.
He was India's answer to Shahid Afridi.
But as Afridi continues to do Afridi things, Yusuf has gone on to become a trusted lieutenant for his IPL side. When he fires, he will more often than not win you the match and alongside Andre Russell, i the most potent middle-order combo in the IPL.
"Yusuf's form is important and he's not flirting with it. Yusuf is taking his time and his role has changed from being a finisher last season. We are now giving him more overs," said Gambhir after the win against SRH.
Yusuf Pathan's coming back to serious hitting form can be a great thing for Team India…number 6 spot still up for grabs. #KKRvSRH

— Aakash Chopra (@cricketaakash) May 22, 2016
Going by his omission from the Zimbabwe tour, the India call-up might not happen anytime soon. But with the selectors showing they are not hesitant to hand call-ups to veteran cricketers, Yusuf just has to keep at it. Who knows, he might be donning the India Blue soon and when he does, it'll be very deserving.