A large meat processing plant at Kairana town in Shamli district has been sealed after district authorities found "irregularities" during checking.
A team of district officials led by subdivisional magistrate Vijay Prakash conducted the checking at Meem Agro Foods Pvt Ltd yesterday and sealed it, circle officer Bhushan Verma said.
Meanwhile, several meat shops which were allegedly running without licenses were closed down in Thana Bhawan, Jalalabad and Shamli towns yesterday, he said.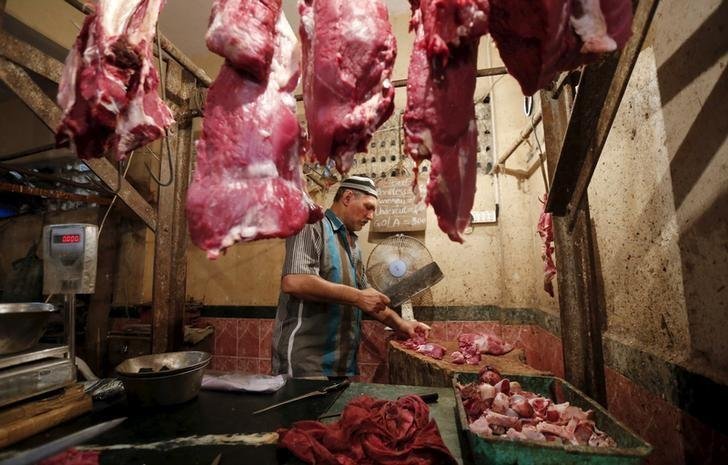 In Muzaffarnagar district, several such shops were shut down in Budhana, Khatoli, Shahpur and Charthawal towns.
Slaughterhouses and meat shops allegedly running illegally have been closed down across Uttar Pradesh after a ban by the Aditya Nath Yogi government.
Feature image source: AFP/Representational Image