Student union elections of Jawaharlal Nehru University make a lot of buzz for it's easily one of the most politically vibrant campuses of the country. But amid all the politics and spirited debates on local and global issues, pressing campus issues often take a backseat.
For instance, the sprawling campus has repeatedly got flak for being disabled-unfriendly.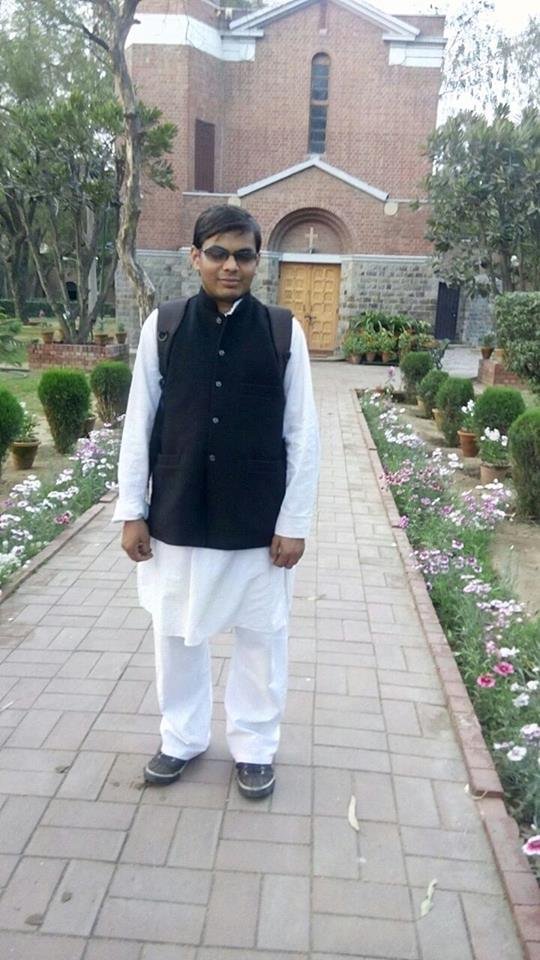 However, a candidate in the just concluded Jawaharlal Nehru University Students' Union wants to make a real difference. Dheeru Kumar, 22, a visually challenged student at JNU, has contested as a candidate of Birsa Ambedkar Phule Students' Association (BAPSA) for the post of Councillor. He is the only visually challenged student in JNUSU polls in four years and one of the only two disabled candidates in JNUSU polls this time, the other being independent presidential candidate Farooque Alam.
(Other parties include right-wing Akhil Bharatiya Vidyarthi Parishad, four left-wing parties All India Students Association (AISA), the All India Students Federation (AISF), Democratic Students Federation (DSF), Students Federation of India (SFI), and two others including Bhagat Singh Ambedkar Students Organisation (BASO) and Congress-backed National Students Union of India).
'AISA did not give me a chance'
Dheeru Yadav, who hails from Lucknow, is pursuing MA in International Relations and joined JNU only a month ago. For years, as a student of BA at Delhi's prestigious St Stephen's College and later at Indian Institute of Mass Communication (IIMC), Dheeru was a part of left-wing AISA.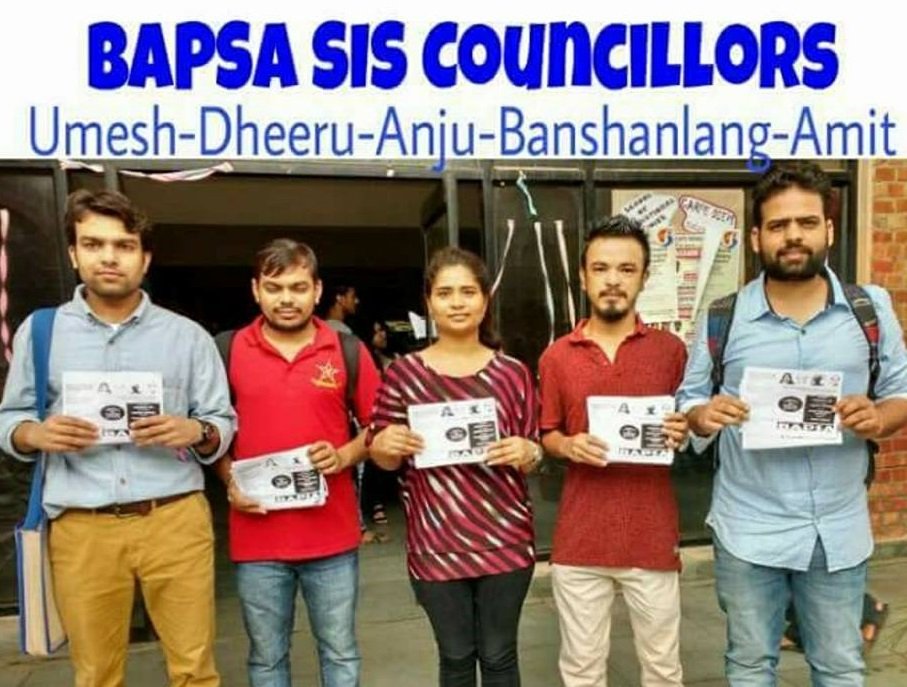 Dheeru rues that AISA did not consider him for elections at all. "I was disappointed because that had been my wish for years," he told ScoopWhoop News.
"I was part of AISA for many years. Many times, I told them about my wish to contest elections but they never paid any attention to it. Maybe they did not find me capable of contesting elections," Dheeru said.
It's said that persistence pays off. And that stands true for Dheeru who was picked up BAPSA after hearing his speech at an event. BAPSA offered him to contest for the post of Councillor – his launch pad in JNU politics.
Dheeru says that even today, opposition parties don't even take him seriously. However, he says his work will make people realise his worth.
'Why no party raises issues of disabled candidates?'
Making the campus inclusive for the disabled is an issue close to Dheeru's heart. He said it's unfortunate how JNU politics has become all about religion and caste and no party feels the need to touch issues of disabled students in their manifesto.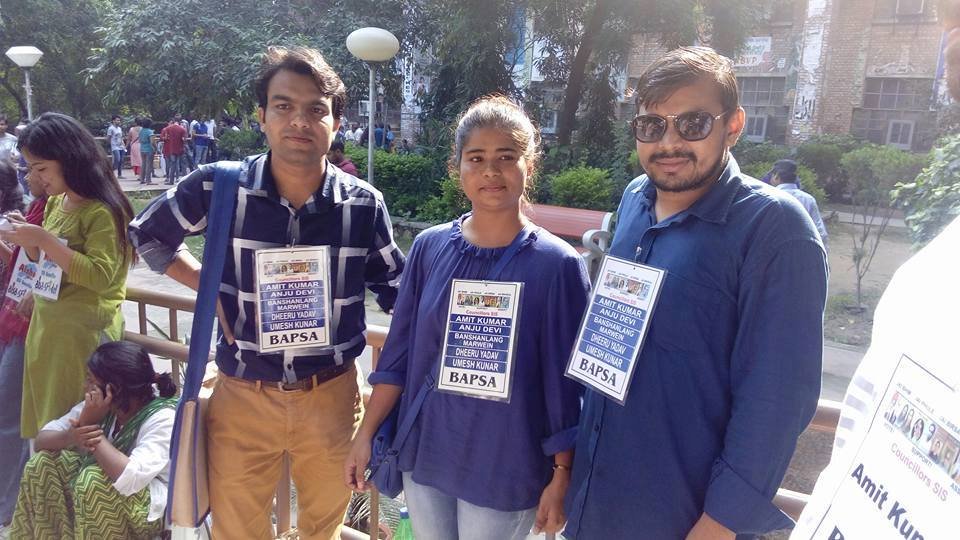 "All parties talk about Najeeb but not a single one talk about the plight of students like us who face everyday problems in accessing the various facilities at the campus," he said.
What Changes he wants in JNU
Dheeru has made a list of things that he plans to implement if he wins, such as sign boards with Braille script, e-text and ramps. He admitted that the administration has taken steps in that direction but rued how even that was the result of consistent activism by Visually Challenged Students' Forum – a campus group comprising more than 60 visually challenged students.
"Challenges faced by us should also find mention in manifesto. Sadly, that never happens", he said.
He added that even if he lost, he would be happy that he gave a message that students like him too are part of the process and their needs are major issues too.
(Feature image source: Facebook)