New Delhi: When the the Supreme Court on Wednesday ordered that all the cinema halls in India should play the National Anthem before the start of every film, 76-year-old retired engineer Shyam Narayan Chouskey from Bhopal said he was the "happiest man" but in "tears."
It was Chouskey's petition filed in September that resulted in Wednesday's order and in a telephonic interview with ScoopWhoop News, Chouskey explains how his "love for the country since childhood" and "patriotic spirit" led him to a "fight for ensuring respect and dignity to national symbols".
Excerpts from the interview
What led you to file a petition in Supreme Court to seek such a direction?
It was a personal experience in 2001. I went to watch Karan Johar's film Kabhi Khushi Kabhi Gham in a theatre. The picturisation of the National Anthem in the film was done in a "dramatic manner" which is insulting to the National Anthem. Also, nobody except me stood up when the anthem scene was being played. I was pained but I decided to fight.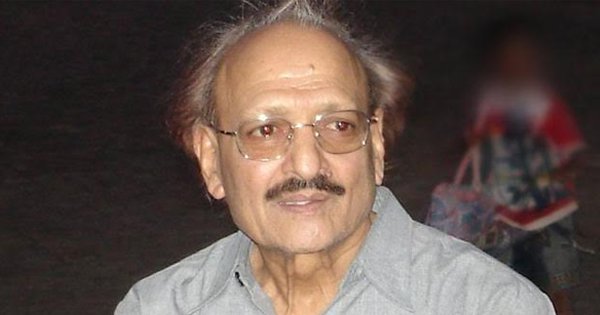 I filed a petition in Madhya Pradesh High Court against Johar. The court ruled in my favour and banned the screenings of the film across India, but Johar succeeded in getting a stay order on the ban from Supreme Court. 
This September, I prepared a dossier of incidents where the National Symbols and National Anthem was disrespected by common people, VVIPs and ministers etc. I attached that dossier to my petition.  
But why only cinema halls? 
It's not only about cinema halls. My petition has several points on which the court hasn't ruled yet.  
Like?
Not all schools sing the National Anthem. While children in most of  the government schools do sing, private and religious schools skip it. The National Anthem is also not sung in Madrasas and convents. In my petition, I have urged the court to ensure it's followed in every school across the country.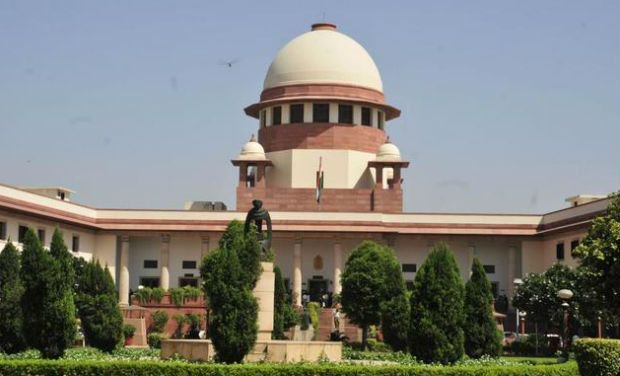 Also, the official duration of the National Anthem is 52 seconds. But what we see is abridged and dramatized versions of it being played at various events. That should stop too. In addition, there are instances when National Anthem and National Flag was found printed on various paper products. When the products are used, they are littered and people walk over them. It's huge disrespect. 
Don't you think the order is unfavourable to differently-abled and senior citizens?
52 seconds is not such a long time that one would feel uncomfortable. Even if someone is unable to stand up, he/she should show respect while sitting. They can stay in a position of Savdhan (attention) instead of sitting loosely in their seats. You can show respect through gestures and body language as well. 
And if someone doesn't stand up?
Then that person is an anti-national. If a person is healthy and of sound mind, but deliberately avoids standing up, it's clear he/she is disrespecting the National Anthem and the National Flag. 
But as per the existing laws, one cannot be punished for not standing up or singing national anthem?
The Supreme Court's order is just an interim order. I expect there'll be a punishment clause in the final order. The fear of punishment will ensure that the directions are followed in letter and spirit.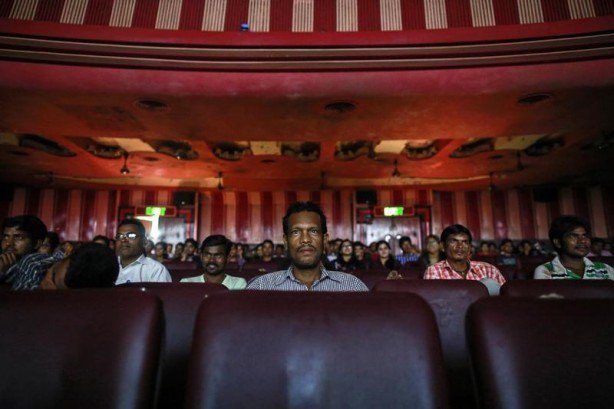 In the past, many citizens have been assaulted for not standing up for the national anthem? There's a fear the court order might encourage such behaviour in cinema halls. Your comments? 
There were just few incidents. In Mumbai, the family was just asked to leave the cinema hall. Nobody beat them. While there were disagreements before on whether one should stay or stand while National Anthem is being played, now the directions have come from the court. Everyone has to follow them. I don't think it will encourage such incidents. 
What are the other issues you are fighting for?
I have been primarily associated with issues regarding disrespect to National Symbols, besides working on environmental issues. I also run an NGO Rashtrahit Gandhiwadi Manch in Bhopal. 
My three petitions regarding the insult to National symbols are pending in the Bhopal District Court. In Delhi High Court, I have also filed a petition against the deteriorating condition of the Mahatma Gandhi's memorial at Raj Ghat. 
Are you affiliated to any political party?
No. I am just an Indian who loves his country. 
How would you define love for the nation?
Love for nation means being proud of one's country, its history, culture and ethos. It also means showing respect to the country's symbols and signs. Everyone should show love to his country.
Soldiers below the age of 25 are dying at the border every day, what I am doing is nothing in comparison to that.