BSP supremo Mayawati on Sunday attacked the Modi government, claiming it could start a war with Pakistan on the issue of terrorism just to divert people's attention from their failures ahead of the Uttar Pradesh polls early next year. 
Cautioning the electorate on Samajwadi Party supremo Mulayam Singh Yadav's turf in eastern UP, she sharpened her attack on both BJP and ruling Samajwadi Party, saying they could go to the extent of engineering riots to reap electoral benefits ahead of the crucial polls. 
"To divert people's attention from the failures of BJP and the Centre, the government can go to war (with Pakistan) on the issue of Kashmir and terrorism," she said at a rally in Azamgarh. 
Hitting back, BJP said BSP supremo Mayawati was depressed after "able and honest" leaders of her party were deserting her and joining the saffron outfit, which had prompted her to make "irritating" remarks.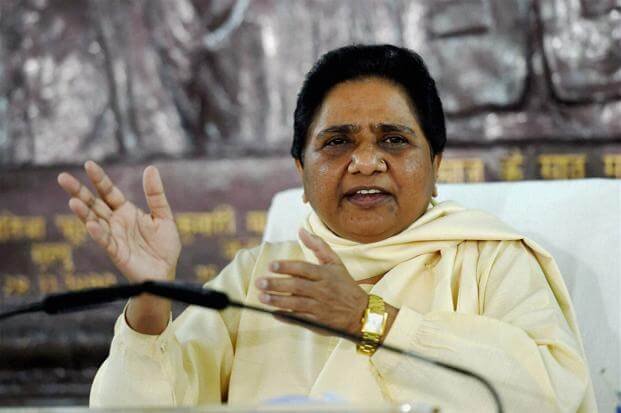 "The trioka of Congress, SP and BSP has been rattled by the rising popularity of BJP. BSP supremo Mayawati has made certain irritating remarks out of this depression," BJP national secretary Shrikant Sharma said in a statement. 
Azamgarh is represented by Mulayam in the Lok Sabha. He had won from both Azamgarh and Mainpuri in 2014 but gave up the latter. "Both the governments have cheated the people and failed to deliver on the poll promises," she said, apprehending that these parties could "foment communal passions" for sake of votes. 
"People have understood the designs of opposition parties, especially of BJP. It could trigger Hindu-Muslim riot in Uttar Pradesh before the state Assembly elections and people should beware of this," Mayawati said. 
(Feature image source: PTI)