Congress Vice-President Rahul Gandhi on Wednesday said the Government was "scared" and will try to muzzle his voice in Parliament on the JNU issue. 
"I will speak but they (government) will not let me speak because they are scared. They are scared of what I am going to say in Parliament so they will not let me speak," he said.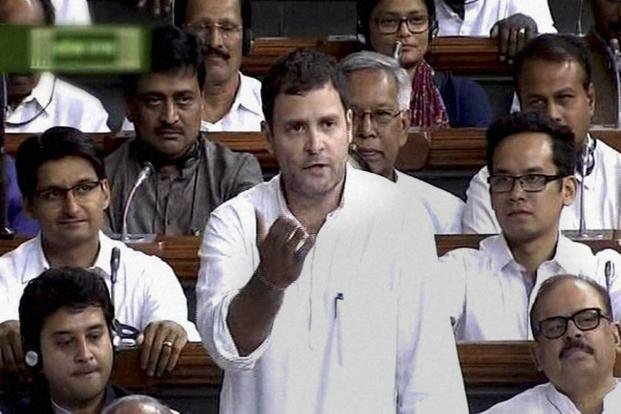 Rahul has come out in support of JNU students, who are protesting the arrest of JNU students union leader Kanhaiya Kumar on sedition charge, and has accused the RSS and BJP of imposing their ideology. 
Earlier, as Parliament braced for a stormy session, the treasury benches tried to put a determined face with ministers saying government is ready to respond to every issue. Minister for Parliamentary Affairs Venkaiah Naidu said members have every right to raise issues in the House and there is no need to discuss it outside. "Government is ready to discuss each and every issue without any hesitation," he said. 
Minister of State for Parliamentary Affairs Mukhtar Abbas Naqvi said Government will give a "fit" response to every issue raised on the floor of the house and is ready for any debate. 
"This issue is of freedom of speech and expression. The work of police is to find people who have raised anti-national slogans and act as per law but this does not mean that all JNU people are terrorists and anti-nationals. This is not right," leader of Congress in Lok Sabha Mallikarjuna Kharge said.
(Feature Image Source: PTI)