More than 90 migrants are believed dead after their rickety boat was damaged shortly after leaving the Libyan coast.
Navy spokesman Ayoub Gassim said the coastguard has rescued 29 survivors, who said the plastic boat ripped and began filling with water about 42km off the Libyan coast, in international waters.
He said that a total of 126 migrants were in the boat, mostly African nationals. The migrants left Tajoura, in western Libya, before dawn on Wednesday, and the coast guard received a call for help in the late afternoon.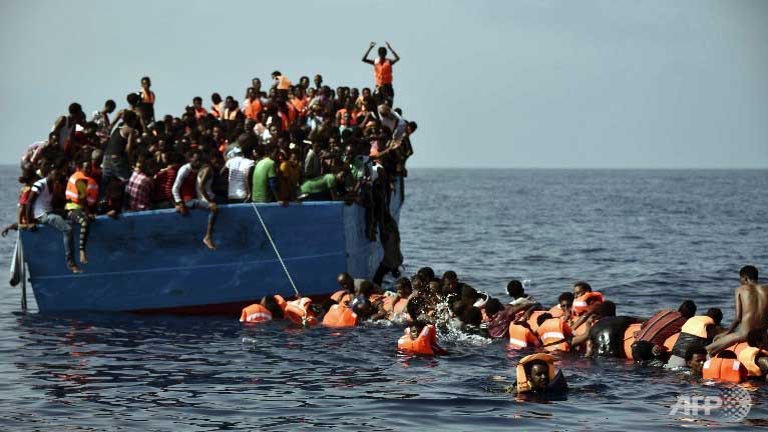 The death toll for migrants in the Mediterranean has reached at least 3,800 this year so far, making 2016 the deadliest year ever for migrants in the Mediterranean.
Libya is the main departure point for mostly African migrants seeking to cross the Mediterranean to Europe. The route between Libya and Italy has become the busiest crossing point after a deal between Turkey and the European Union in March largely closed off pathways to Greece.
Smugglers in Libya act with impunity, taking advantage of a security vacuum that developed amid the political chaos following the country's 2011 uprising.
They often send migrants with just enough fuel to reach international waters and be picked up by international rescue vessels.