The first thing that comes to our mind when we talk about the former Foreign Minister, Sushma Swaraj, is her powerful oration.
Ever since she first assumed office as a cabinet minister in the central government in 1996, she was always ready for debates on topics of national importance.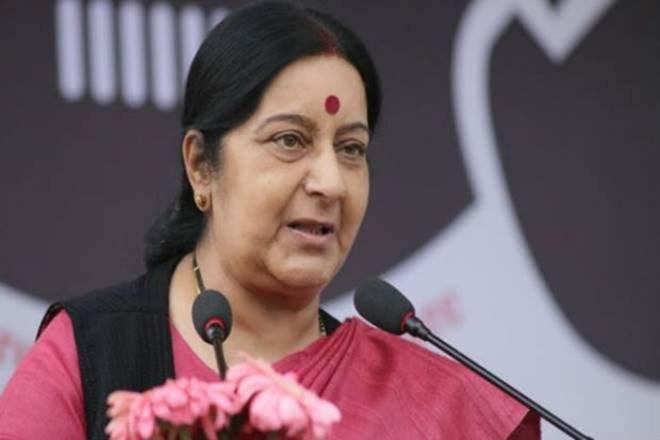 1. She delivered her first speech in the Parliament in 1996 when the then Atal Bihari Vajpayee government fell in just 13 days. 
While addressing the Parliament in the aftermath, she stressed that it was not the first time a 'rightful ruler' was not given the throne.
Treta Yug mein Ram ke saath yahi ghatna ghati… Dwapar mein yahi ghatna Yudhishthir ke saath ghati…
This was the same fiery speech when she first talked about the intent of BJP to abrogate Article 370.
2. At the general debate of the 70th UNGA, Sushma Swaraj spelt out India's peace proposal plan to Pakistan giving references from the life of the Father of the Nation, Mahatma Gandhi.
Let me use this occasion to spell out our approach clearly. India remains open to dialogue. But talks and terror cannot go together.
3. While addressing the UNGA in September 2018, she spoke strongly against the state-sponsored terrorism in Pakistan and attacked the country for promoting terrorism in India.
4. Addressing the Rajya Sabha on International Women's Day, former External Affairs Minister Sushma Swaraj elaborated on women's accomplishments in India, but did not forget to talk about our weaknesses and areas of improvement.
Main yeh maanti hu ki ek taraf ye uplabdhiyon ka aankda humara maatha garv se ooncha karta hai, wahin doosri or mahilaon ke saath ho raha anyay aur usme se upji hui unki peeda humara maatha sharm se neecha karti hai. 
5. Once again, while speaking at the 73rd session of the UNGA in 2018, she launched a scathing attack on Pakistan for promoting terrorism in India.
Time and again, Pakistan accuses India of human rights violations. Who can be a greater transgressor of human rights than a terrorist?
6. As the leader of Opposition in Lok Sabha, she questioned the ruling party on not taking any strong action to revive the highly polluted River Yamuna.
7. In 2013, she questioned the ruling party for not giving retired Indian athletes their deserved due.
Starting with talking about Indian athlete and Arjuna Award recipient, Makhan Singh and the plight of his wife after his death, she went on to talk about several other athletes who get no recognition from the government. 
Itna bada desh agar apne rashtranayako ko sambhal nahi sakta toh laanat hai hum pe. Sharm aani chahiye humein. Ye humare nayak hai. Ye humari yuva peedi ki prerna hai.
We all know that she was known as the people's minister. And she has shown this again and again through her speeches and debates in the Parliament.
Whether it be the pressing social, political, or economic issues in India, or taking a stand for the country on the global platform, Sushma Swaraj never let us down.