Mother's Day is celebrated on the second Sunday in May in India. Now, if you are done posting pictures and videos of your mom on social media to acknowledge her value in your life, then tag along with us. 'Coz we have found an amazing moment of a mother-daughter duo flying in the same flight. No, they weren't passengers.
A video of the mother-daughter duo boarding the same flight as cabin crew is going viral on Twitter. It's heartwarming AF.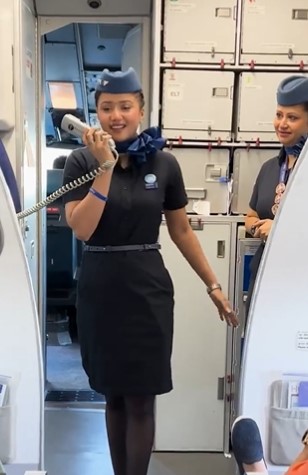 The clip posted by IndiGo (@IndiGo6E) shows the young flight attendant, Nabira Sashmi introducing herself to the passengers at the beginning. "It's an honour to introduce you to my mom…on Mother's Day. I am sorry if I shed tears now. It's my first time seeing my mom onboard in uniform," she says in the clip.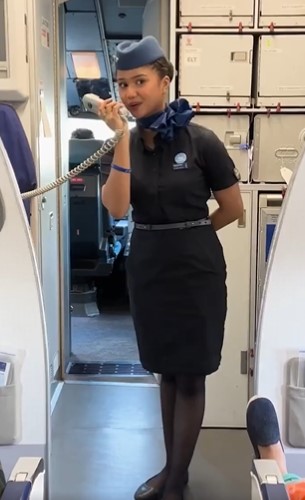 "I have seen her in the cabin doing all the work and today I am in her shoes. This past six years, I have seen her talking on this PA, and today, finally, the day has come when I am talking on behalf of her. I hope I make her proud today," Nabira adds.
Her mother, who is visibly emotional at the moment, then plants a kiss on her daughter's cheek.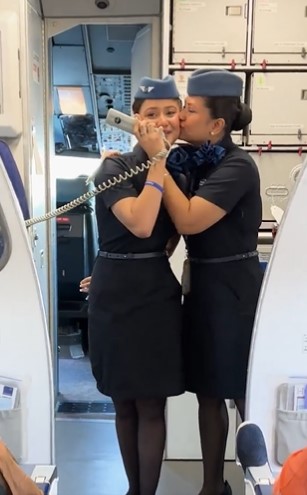 Watch the video here:
Here's how netizens are reacting to it:
We aren't crying, you are.
Also Read: Twitter Is Amused With This Flight Mode Version Of 'Tu Janta Nahin Hai Mera Baap Kaun Hai'