Director: Baltasar Kormakur
Cast: Jake Gyllenhal, Jason Clarke, Keira Knightley, Josh Brolin
Everest is a visual delight showcasing the tough journey of a bunch of determined mountaineers paving their way amidst avalanches and ice storms to reach the highest peak of the world, Mount Everest. Narrating a true story set against a 1996 background, director Baltasar Kormakur has brought it alive through excellent camerawork depicting the sequence of events.
The cinematic experience of the snow capped mountains and the storms makes the journey lively, and at the same time makes you a part of the team experiencing anxiety, fear and the joy of achieving one of the toughest goals.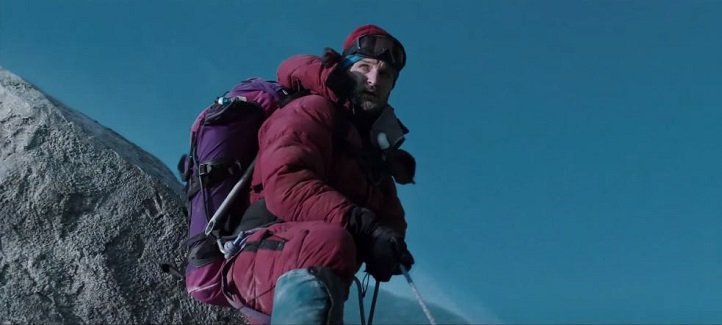 Source: YouTube
The story unfolds with the team embarking on a tough journey from Kathmandu, where Jason Clarke (Rob Hall) leads the team comprised of experienced and novice members. The other prominent members include Jake Gyllenhaal (Scott Fischer) and Josh Brolin (Beck Weathers).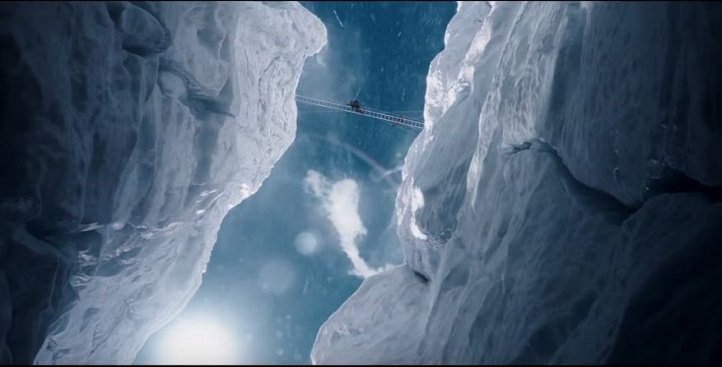 Source: YouTube
From the base camp to camp number one, everything looks good at 19,000 feet but for some, the extreme conditions start showing an impact on their health. Brolin loses his eye sight partially and stops moving forward. The plot gains momentum when the first few reach the peak and are on their way back. That's when death starts haunting the team members.
Everest is inspired from the personal account of Jon Krakeur's bestseller, Into Thin Air , and Kormakur depicts the story of that unfateful journey.
(Any opinions expressed here are those of the author and not necessarily of ScoopWhoop)