We do not hear many stories about people being kind to animals. But there must be something wonderful about today given the fact we're coming across a second story which restores our faith in the human race. After we found out that a village bid goodbye to an old dog by taking out a funeral procession in its honour, a teacher from Damoh, Madhya Pradesh has pulled off another brilliant act of kindness as he saved an injured monkey that was lying on the roadside.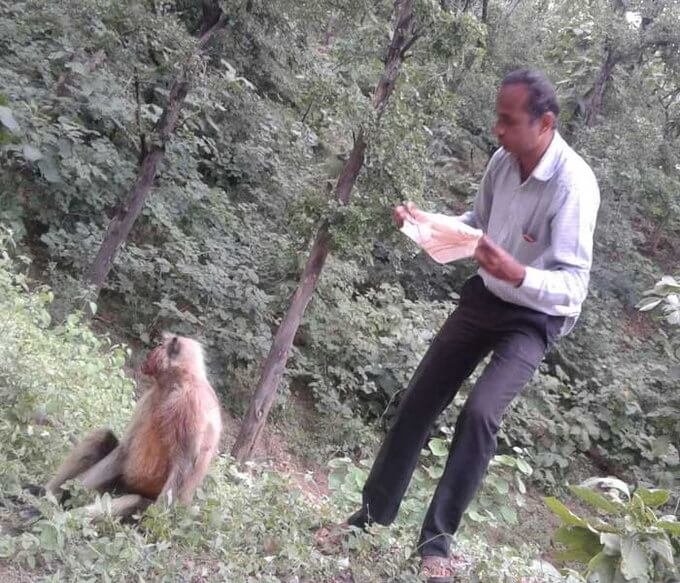 According to a report by Dainik Bhaskar, Rajesh Jain, a school teacher in Jabera, Damoh, was coming back to his home when he saw a monkey writhing in pain. The monkey was injured and was bleeding profusely, and looked like it had been in a horrific accident. Rajesh immediately stopped two passers-by and asked them for help. He then took off his vest and bandaged the monkey to stop the bleeding.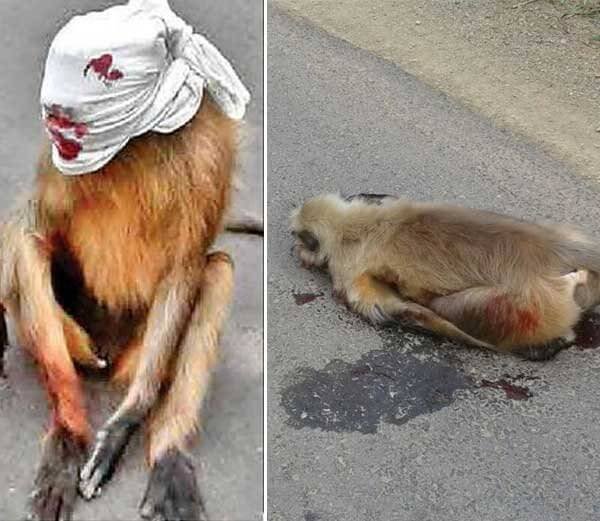 The two people then helped Rajesh put the injured monkey in his car and took it to the Giridarshan Forest Department. To his dismay, he found nobody there. Luckily for him though, some forest officials soon showed up there and Rajesh handed the injured monkey for his further treatment.
Take a bow, sir! Your deeds prove that humanity is still well and alive.