We come across many individual stories of heroic efforts executed during difficult times. But sometimes, few remain untold, even after changing many a life. One such story is of 17-year-old Eshan Balbale from Mumbai.
Till the month of August, the children of Sathe Nagar had to cross through a foul-smelling drain to reach school. It was a daily treacherous affair for the little ones. Eshan was moved by this issue that the children were facing. Instead of just letting it go, he decided to do something about it. He built a bamboo bridge connecting two sides of the drain.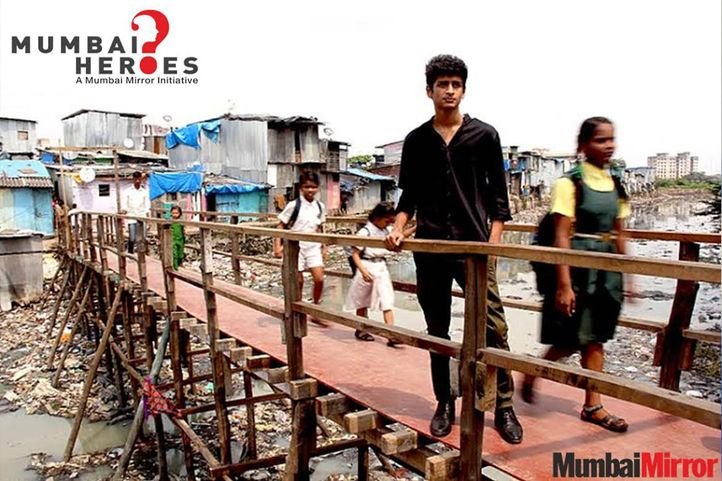 It took eight days to complete the four-foot wide and 100-foot long bridge. An initiative which politicians and the corporation could not finish despite several complaints from the locals.
Eshan discovered that the parents of the children were not willing to send their children to school as they didn't want them to cross the drain. A distance of 1.5 km had to be covered to reach the school and the unavailability of auto rickshaws was contributing to the high dropout rate.
This drain has also helped 15,000 residents to cross the drain to get to the market, Kurla and Mankhurd railway stations.
This story is originally a part of Mumbai Mirror's initiative. Eshan's next target is to build toilets in the same locality. All the best!