In a bid to 'modernize' the trains, Western Railway has decided to change its logo on ladies coaches from a woman donning a 'ghunghat' to one with a 'formal suit'.   
To keep up with the changing times, WR is modernising the logo used to mark women's coaches. Apart from the change in the logo, posters of inspiring women with details of their achievements, will also be displayed in the ladies coaches. @drmbcthttps://t.co/9c7dqKsd4Y

— Western Railway (@WesternRly) May 27, 2019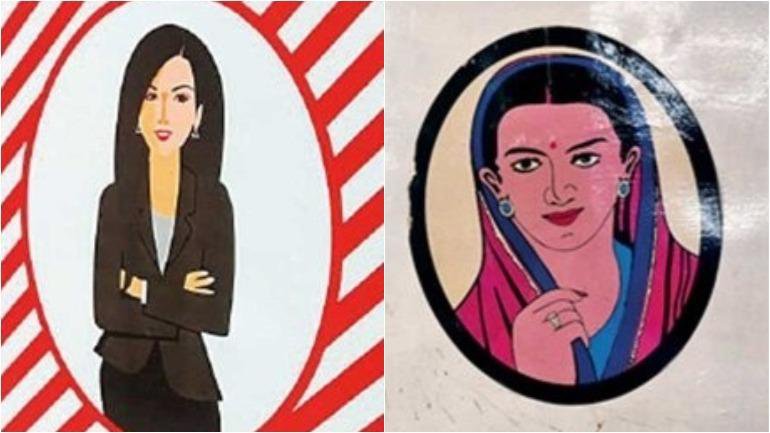 This step has been taken to portray the 'woman of today'. Apart from the change in the logo, the coaches will also carry posters of inspiring women like Kalpana Chawla, Mithali Raj and the likes. 
According to Western Railways chief PRO, 
The idea was to adopt an icon that will do justice and represent today's women in this city, who are independent and successful. 
While some have welcomed this news, others have taken this as mere tokenism. 
Good thought about the change but I would love to see instead a group of women of different attires as the logo because travelling in train is teamwork and our crowds are a mix anyway of ethnic wear and office wear so a better solution might be a team of women ❤

— Reema K Thunderbolt (@JaMLaRHaT) May 27, 2019
It's merely symbolic. Make trains and stations safe for women. See the condition of toilets in any station. It's shameful.

— Rabin Ghosh (@ghosh_who_walks) May 27, 2019
Modernizing!🧐 You call changing logos from Indian to Western Style "modernization"👌🏽 what else could be more shameful than this? You're giving your passengers a legacy of calling their own culture backward or being ashamed of. @Gmwrly @drmbct @drmadiwr @wrdrmrjt @RatlamDRM

— Manpreet singh Jakhu (@JakhuMonty) May 27, 2019
What are your thoughts?