On June 8, a journalist of Shahjahanpur, UP, was allegedly set on fire by local police and died in a Lucknow hospital due to the injuries. A criminal case has now been filed against UP Minister of State for Backward Classes Welfare, Ram Murti Singh Verma, for his alleged involvement. Five others have also been named in the FIR for killing journalist, Jagendra Singh.
According to The Hindu , the five others named in the FIR are Ghufran, Akash Gupta, Amit Pratap Singh, Bhure and a police inspector, Sri Prakash Rai. The FIR under Sections 302, 120 B, 504 and 506 was registered on the basis of a complaint filed by the journalist's son. The journalist's family members alleged that the police had conducted a raid on his residence in Avas Vikas Colony in Shahjahanpur on June 1 and that he was set afire by police personnel.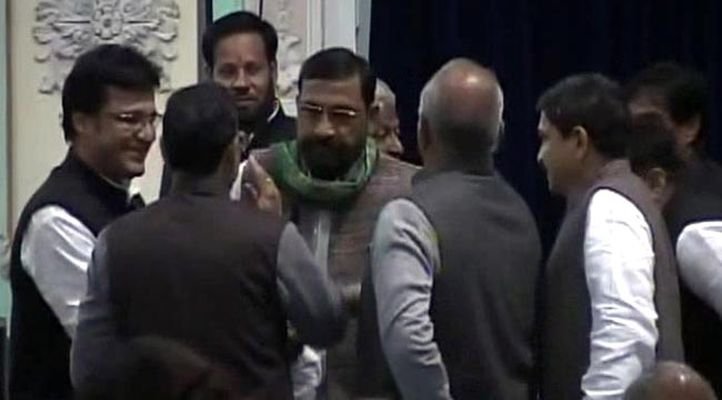 What was the reason behind this heinous crime? The journalist had allegedly posted critical message of the minister on Facebook. He had accused him of illegal mining and forced occupation of land.
However, in an effort to get the lime light off themselves, the police are alleging that Singh committed suicide. They have subsequently filed an FIR against the journalist for self immolation, claiming he killed himself after the police raided his residence.
Shahjahanpur SP Babloo Kumar stated the police are the ones that took him to the hospital for his burns. He also stated that investigations would be conducted on both FIRs.