We're a cricket crazy country and our Prime Minister is no different! As the ICC Cricket World Cup kicked off in spectacular style on February 12, PM Narendra Modi made sure that the Dhoni-led Indian side went in with an abundance of luck and heartfelt wishes.
So he sent out customised, individual, 'good luck' tweets to each member of the Indian cricket team. No biggie.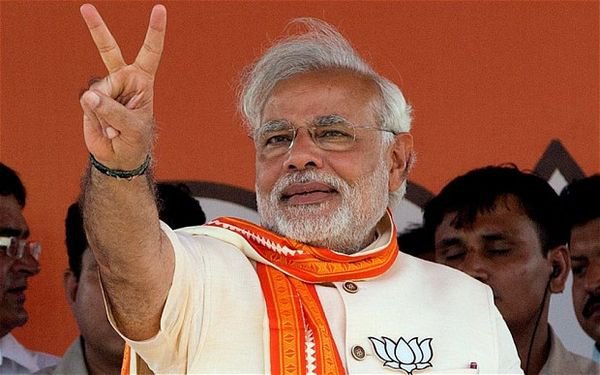 If this doesn't get the boys in blue all fired up, we don't know what will!
To our captain, with love.
And the very 'flamboyant' Virat Kohli!
In anticipation of many more double centuries, Rohit Sharma.
Suresh Raina's got skills, son!
No pressure there, Bhuvneshwar Kumar.
You can read all 15 ADORABLE tweets, here .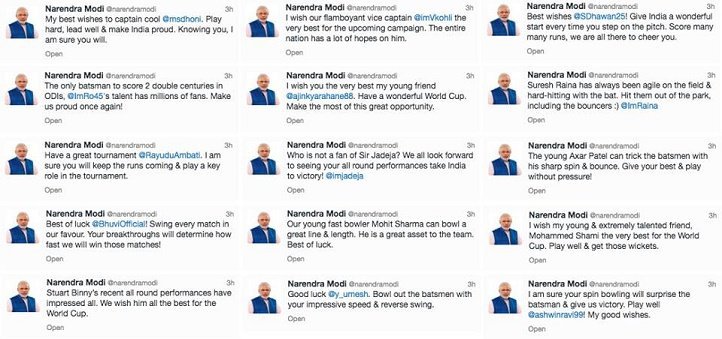 Source: @narendramodi
The stage is set. The PM has spoken.
Let's do this, Team India!