There'll be no Rs 1 lakh price tags on Nano cars from Tata Motors anymore.
After a span of cold sales since its launch in 2009, the company has officially bid goodbye to the much-hyped 'common man's' car after launching an all-new avatar of the budget car with an entry price of Rs 1.99 lakh, Times of India reports.
Branded as 'GenX Nano', after taking took two years for development, the car comes with added features such as boot access, blue-tooth connectivity and even an automatic variant, looking to compete with heavyweight models such as Maruti Alto and Hyundai Eon through a new branding of the "smart city car."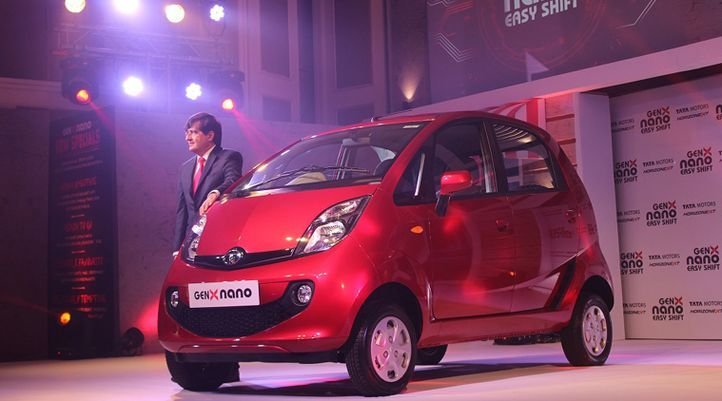 It's precisely due to this change in marketing strategy that it is seen as a withdrawal of sorts, from the company's end, from its previous target of catering to common Indians by providing the Rs 1 lakh car.
The top-end version of the car, which managed to sell only about 17,000 units in 2014-15 (a far cry from the original target of 20,000 units monthly), will cost Rs 2.89 lakh. The ex-showroom prices in Mumbai were between Rs 2.1 lakh and Rs 2.99 lakh, the TOI report reads.
But Tata Motors seems to have an edge over its rivals like Maruti and Hyundai, who both enjoy a wide market share in small cars. The 'GenX Nano' is still cheaper than Maruti's Alto and Hyundai's Eon which costs nearly Rs 3 lakh for a customer.
Analysts say, Tata Motors will need to do a lot more to attract first-time buyers. Since its launch in early 2009, Nano could not receive an overwhelming reception among buyers and was plagued by issues such as incidents of fire, the report adds.
Mayank Pareek, president of Tata Motors' passenger vehicle division, said he expects a "substantial increase" in the demand for Nano with the entry of the new model. "The new model is a step-up from the original offering. We feel that it is a smart choice for compact car buyers, who have a budget of around Rs 3 lakh."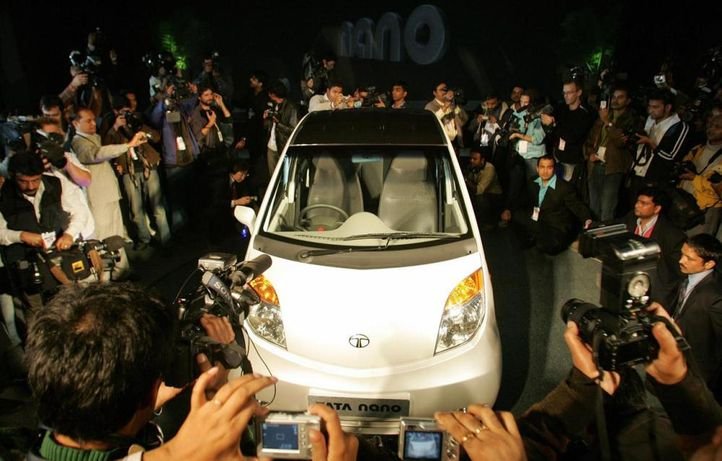 The Nano has seen sales of about 2.6 lakh units since its launch.
This GenX Nano is the second major re-launch for the egg-shaped car after last year's Nano Twist, when features like power steering were introduced. This will replace all the existing models of the micro car except the CNG version.
Goodbye, aam aadmi 's car.