The Indian Olympics Association (IOA) said on Thursday that it will not object to wrestler Narsingh Yadav replacing Praveen Rana in the Rio Olympics if he is cleared by NADA in an ongoing dope scandal.
Rana has been nominated by Wrestling Federation of India for the 74kg freestyle quota place after Narsingh tested positive for a banned steroid. Narsingh's case is being heard by a NADA Disciplinary panel.
"IOA is just like a post office. We are the facilitators. We have nominated Praveen Rana in place of Narsingh on the desire of the WFI, which was accepted by the United World Wrestling (UWW)," IOA Secretary General Rajeev Mehta told PTI.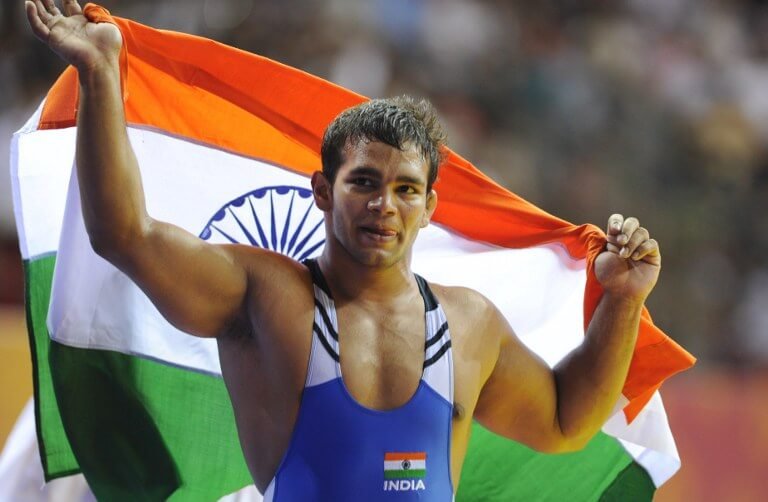 "If WFI wants to resend Narsingh for Rio Games after a favourable decision from NADA panel and if the international federation (UWW) agrees to that, why would we object to that. We have no issues in that and we will allow Narsingh to be in the Olympics in that case," he added.
Mehta also said the IOA has cleared a 211-member contingent, including 124 athletes, for the Rio Games. The Indian contingent will have 87 members as support staff, including coaches.
The 124 athletes include four hockey players (2 each of men and women's team) who have been named as reserves and who will not stay inside the Athletes' Village.
The number of athletes will also be reduced by one if shot-putter Inderjeet Singh, whose 'A' sample has tested positive for a banned substance, is barred by the NADA from taking part in the Olympics.