Pakistan Prime Minister Nawaz Sharif has raised the Kashmir issue with almost every world leader he has held talks with on the sidelines of the UN General Assembly session, but his efforts to internationalise the dispute with India appeared to have gained no traction. 
Sharif raised the issue with the leaders of the US, the UK, Japan and Turkey and sought their intervention to resolve the matter. He met Japanese Prime Minister Shinzo Abe and Turkey's President Recep Tayyip Erdogan in United Nation on Tuesday. 
On Monday, Sharif held bilateral talks with US Secretary of State John Kerry and UK Prime Minister Theresa May. 
According to a readout of his meeting with Kerry by the Pakistan mission, Sharif told him that more than 107 people have been "assassinated" in Kashmir, thousands injured and "worst human rights violations are being committed at the state level." 
"I still remember President (Bill) Clinton's promise that US will play its role to help out in resolving bilateral disputes and issues between Pakistan and India," Sharif said, according to the release. 
"I expect US Administration and Secretary Kerry to use his good offices to help in resolving bilateral issues between Pakistan and India," he added.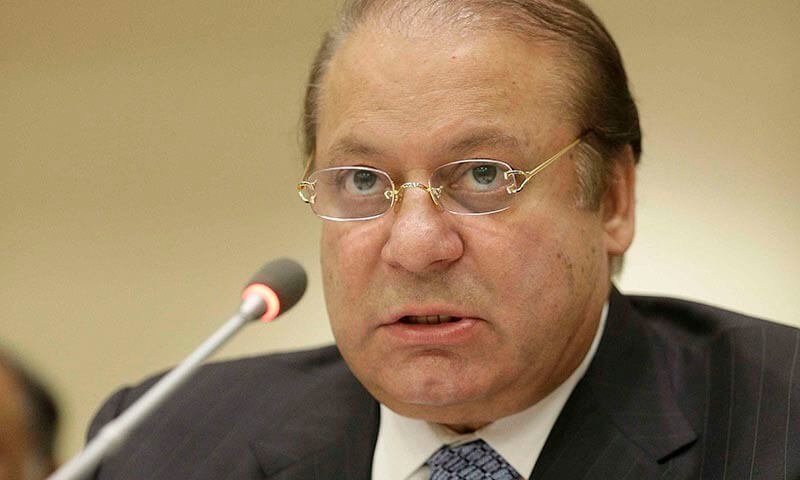 In his meeting with May, Sharif urged her to play her role in convincing India to stop the use of force against the people in the region. 
He said Pakistan's support for Kashmiri people "in their legitimate struggle for self determination and its commitment to the Kashmir cause are non-negotiable." 
However, Sharif's repeated calls to the UN to help resolve the Kashmir dispute appeared to be gaining no traction as UN Secretary-General Ban Ki-moon made no reference to Kashmir in his final speech to the UNGA as the UN chief. 
At the opening session of the General Debate on Tuesday, Ban touched upon a cross-section of global issues including the Syrian crisis, the Palestinian issue, the refugee and migrant movements and tension in the Korean Peninsula. 
Kashmir will be the focal point of Sharif's address to the UN General Assembly on Thursday. 
Tension have heightened between India and Pakistan in the wake of the attack by heavily-armed militants, suspected to be from Pakistan, on an army base in Uri in which 18 jawans died. 
Ban has repeatedly said his "good offices" are available to help resolve the Kashmir dispute only if both India and Pakistan request for it, a clear indication that the issue is bilateral and should be solved by the two countries only.