It was an incident PM Modi won't be pleased with at all. 
On Wednesday afternoon, after talks between India and UAE there was a media briefing held at Hyderabad House in Delhi. Narendra Modi delivered a short speech, after which visiting Crown Prince of Abu Dhabi Sheikh Mohamed bin Zayed Al Nahyan spoke.
The chief guest for India's Republic Day parade began his address with the familiar greeting of 'Assalamu alaikum', but that was all that most of those present in the room understood. That's because Nahyan gave his three-minute speech in Arabic and there was no translator present.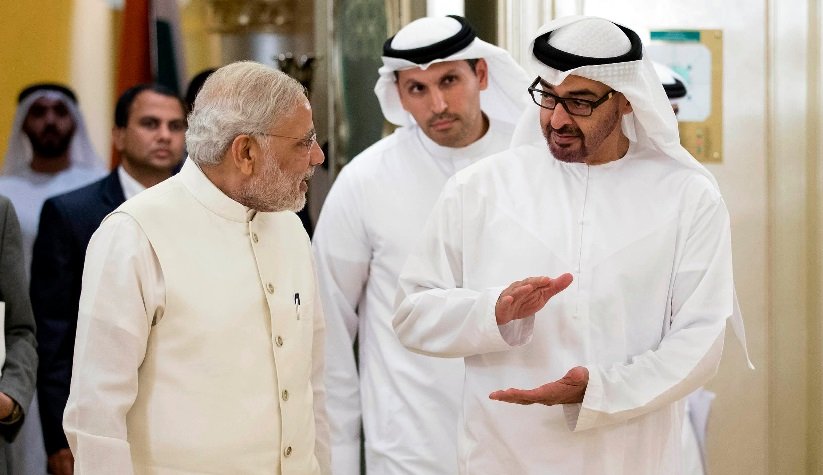 A Times of India report said there was an uncomfortable silence in the room even as PM Modi's kept his headphones on through which he should have heard the translator. And despite no translation, you couldn't have known from the Prime Minister's expression. 
The saving grace was that the audience – which comprised of journalists and politicians – warmly applauded the guest after he concluded his speech. 
So how did this happen? The Times of India report said the translator-on-duty was caught in traffic and couldn't turn up in time. However, an NDTV report said the translator was late because he was stopped by security guards at the building for an extended search.
Another report said the translator was summoned only at the last moment because though the UAE side had earlier said that the Crown Prince would speak in English, he decided to speak in Arabic later.
However, the translator did his job after the speech, and the audience was later handed over written translation of it later.
Here's the video of the episode. The UAE royal's speech begins at 16:00 minutes.