A Nepali woman seriously injured by falling debris in Tuesday's earthquake was airlifted to a Kathmandu hospital on Thursday in the prime minister's helicopter, after two British paramedics pleaded with officials to help save her life.
Prime Minister Sushil Koirala was on a visit to Charikot town in Dolakha distict, around 70 km east of Kathmandu and one of the areas worst affected by the latest tremor to hit the Himalayan nation still reeling from a massive quake last month.
As Koirala sat in an army tent where he was being briefed by officials on the rescue effort, a few metres away two advanced paramedics were hand-pumping oxygen into a middle-aged woman at a small, makeshift medical camp, keeping her alive.
The woman had been taken to Charikot from her village on Thursday morning after being hit on the head by falling debris during this week's quake, and her family said her condition had since deteriorated.
"I said 'If I stop doing this, this lady will die. Do you understand?'," paramedic Phil Llewellyn, who arrived in Nepal on May 5 to help with the relief effort, recalled telling a Nepalese army official.
The paramedics eventually spoke to the helicopter's pilot, who informed the prime minister.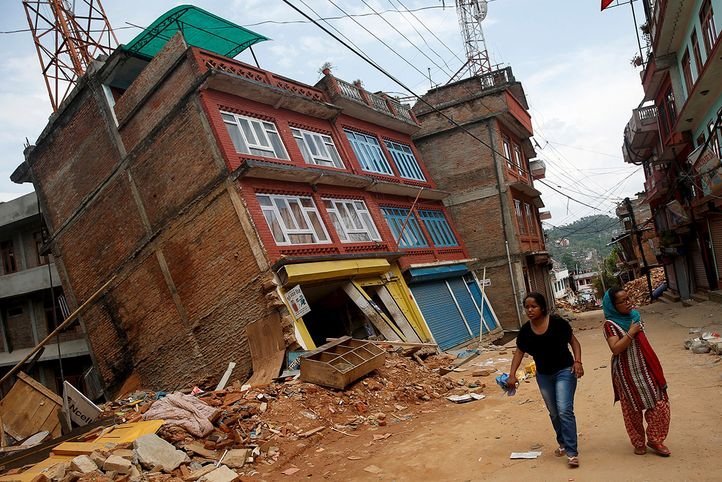 Within seconds, Nepalese soldiers dashed out of the tent where they had been briefing Koirala, loaded the woman on to a stretcher and put her on board the helicopter, along with the paramedics.
The helicopter landed at an army hospital in Kathmandu where army paramedics kept her breathing.
Her current condition is not known.
The Nepalese government has been criticised by some for being slow to react to the April 25 earthquake which killed more than 8,000 people and destroyed hundreds of thousands of buildings.
Nearly 100 more died in a second big tremor that struck on Tuesday, causing further damage and landslides.
Back in Charikot, the two British paramedics returned to the prime minister, who was waiting to board his chopper.
"Thank you for the helicopter. You saved her life," paramedic Ed Hullah told Koirala.
"It's our duty…We do the maximum. We leave no stone unturned," Koirala said before boarding.