New Zealand Prime Minister John Key, who won praise for his economic stewardship after the global financial crisis, unexpectedly announced his resignation on Monday after eight years in power, backing his finance minister to take the helm.
Bill English, deputy prime minister and finance minister, said he was considering standing for the leadership of the ruling National Party at a special December 12 caucus meeting.
Key, a popular former foreign exchange dealer who grew up in state housing, is part-way through a third, three-year term that has been marked by political stability and economic reform.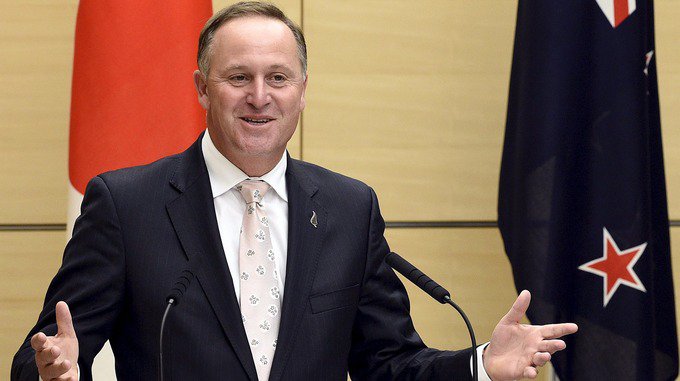 He told reporters he would stay in parliament long enough for his center-right National Party to avoid a by-election for his seat. National elections are not expected until late 2017.
"There is no way I could have served out a full fourth term," Key told reporters in Wellington, citing family reasons for his departure.
Key said he would vote for English if he stood for party leader and prime minister at the December 12 caucus meeting.
"I'll be talking to caucus and family today and tonight," English, told reporters in Wellington. "I wouldn't stand if there wasn't strong caucus support for me standing."
English, a political veteran who previously worked on the family farm and as a Treasury Department policy analyst, would likely continue with many of Key's core policies, analysts said.
Key, a multi-millionaire who worked at firms including Merrill Lynch, won office for the National Party in 2008, ending the nine-year rule of Labour's Helen Clark. English briefly served as leader of the National Party previously, trying and failing to unseat Clark in 2002.
Together Key and English won praise for their stewardship of the NZ$240 billion ($170 billion) economy in the aftermath of the global financial crisis and two devastating earthquakes near Christchurch.