In a tragic incident, a zoo keeper at Bengaluru's Bannerghatta Biological Park (BBP) was mauled to death by two white tiger cubs. The incident took place on Saturday evening when 42-year-old Aanji was attacked when he had gone to feed the tigers inside their enclosure. 
According to a report by Deccan Chronicle, Aanji had inadvertently left the bolt of the cage open after which the two cubs attacked him. Later, more big cats joined the attack due to which the authorities weren't able to rescue him. 
Although Aanji had been working with the zoo for many years, he was posted to the safari area last week only. Police have registered a case of unnatural death based on a complaint by the park authorities, reports PTI.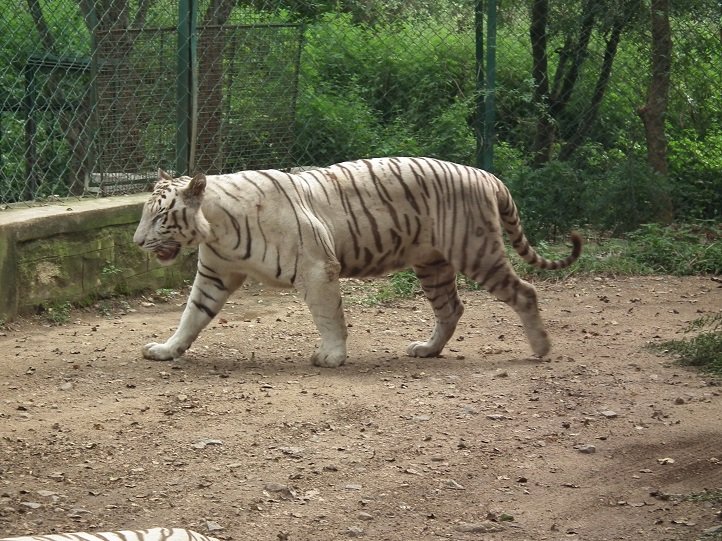 "The incident happened around 5.30pm. Anjaneya failed to properly operate the gates of the holding place and the safari area. This resulted in the tigers attacking him. His neck was bitten," BBP executive director Santosh Kumar told The Times of India. He added that a senior staffer was also injured in the attack.
This isn't an isolated incident at Bannerghatta Biological Park as there have been several instances of negligence on the part of the authorities which have resulted in mishaps.
In September, two white tigers were attacked by two royal bengal tigers after which one of them succumbed to the injuries later. It happened after negligent staffers allowed the former to enter the latter's enclosure while opening the gates for safari vehicles, reports The Times of India.
In February this year, a video of  lions attacking an SUV did the rounds on social media. 
In March 2015, a zoo keeper suffered serious injuries after he was mauled by two lions. The authorities then said that the side door of the enclosure where the lions stayed had opened by mistake due to which they came out to attack him, reports The Hindu.
(Feature image is representational | Source: WikiCommons)