News Wrap of the Day
Also in News
'The Battle Has Begun' Tweets Lalit Modi As Lawyer Says Scam Being Invented
The Fake Battle Of Shichwa Which Fooled Everyone Across The Arab World
Ban Ola, Ban Uber, But Can You Ban Crime? Knee-Jerk Decisions Affect Travellers, Not Criminals
Millions Forced Into Exile, UN Says Present Refugee Crisis Worst Since WW2
Now, Searching For Nearest Blood Bank Made Easy With A Mobile Locator App
Tuesday Cartoon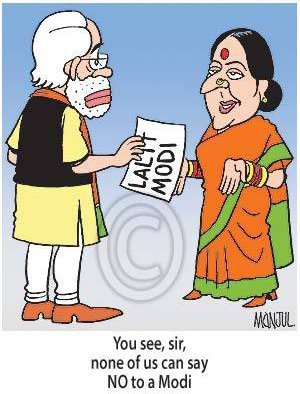 Sports Vine of the Day
Fact
U.S. Exploded Atomic Bombs Near Beers To See If They Are Safe To Drink.
This Day in History
On June 16, 1963, aboard Vostok 6, Soviet Cosmonaut Valentina Tereshkova becomes the first woman to travel into space. After 48 orbits and 71 hours, she returned to earth, having spent more time in space than all U.S. astronauts combined to that date.
1943 June 16, Comedian Charles Chaplin married his fourth wife, 18-year-old Oona O'Neill, daughter of playwright Eugene O'Neill, in Carpenteria, Calif.
1952 June 16, "Anne Frank: Diary of a Young Girl" was published in the United States.
Playlist of the day